Situated on the Pacific coastline between Los Angeles and San Diego, Carlsbad, CA, is a popular destination for tourists. For those lucky enough to call this seaside resort city home, saltwater is delightfully easy to find, but with the historic drought impacting the state, the importance of conserving usable water is clear.
According to the American Water Works Association, a typical family of four uses some 400 gallons of water each day and loses nearly 14 percent of that amount to leaks. Cali's Choice Plumbing & Restoration is your top water leak detection Carlsbad. Our technicians can pinpoint the source of this waste, helping you conserve water and to save you money.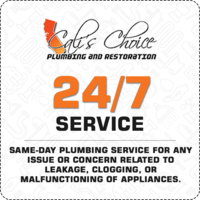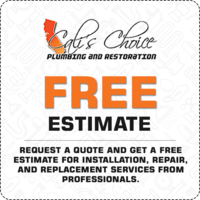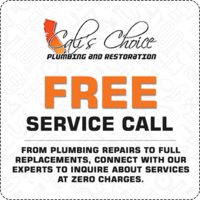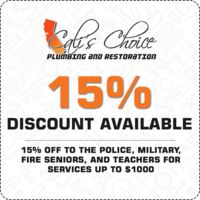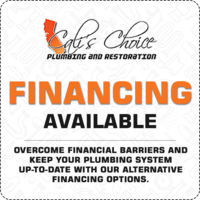 Are you concerned about a possible water leak? You can use your water meter to determine if one is present.
Find your water meter.
Verify that water is not being used in your home. Check both inside and outside.
Locate the leak indicator on your water meter. The appearance of this indicator depends on the brand of your meter. It might be a small silver wheel or a small triangular dial. Regardless of its shape, the indicator rotates when water is flowing through the meter. If it is spinning, you probably have a leak.
If you cannot get a clear answer using the leak indicator, take note of the meter reading. Wait about an hour and check the meter reading again (be sure that water is not used during this period). If it has changed, you probably have a leak.
You can also use your water meter to determine if the leak is inside or outside of your home or business. The main shut off valve is generally located below an outdoor faucet or in the garage or basement directly opposite an outdoor faucet. Turn this off and wait. If there is no movement in the leak indicator and the meter reading remains unchanged, the leak is inside. If your water meter shows that water is still leaking, the leak is outside.
What Should I Do If There's a Water Leak?
If you suspect a water leak is present at your residential or commercial property, call for professional assistance immediately. Any delay allows the scope of the damage to expand, and the greater the damage, the more extensive and costly the necessary repairs will be.
Cali's Choice Plumbing & Restoration serves the Carlsbad area; we are a local business offering water leak detection services around the clock – we're always available to help you. While we can provide a wide range of plumbing services, water leak detection is our specialty. We focus on locating leaks with non-invasive detection technology and repairing them. Our skilled Carlsbad plumbers won't waste time or money tearing into the walls and floors of your property to hunt for a water leak. Instead, we avoid unnecessary damage and disruption by using specialized water leak detector residential to pinpoint the exact source of any leak. We'll advise you on the best way to repair the problem and complete the fix promptly. Contact us today to learn more about our services or request our assistance.