24 Hour Emergency Plumbing Services in Orange County CA
We realize that Plumbing crises don't always occur at the most convenient times, which is why we always make ourselves available to you. Cali's Choice Plumbing & Restoration provides a 24 hour plumber Orange County.
We are one of the top plumbers in Orange County; we've upheld a reputation based on client satisfaction at what we do. Not only are we efficient, but we're also fast and offer trusted professional service. Every technician on our team succeeds to resolve your plumbing problems without delay. We get it right the first time.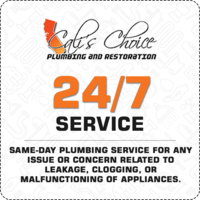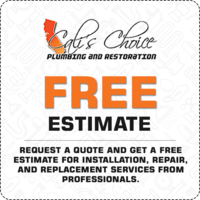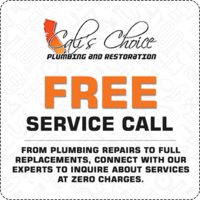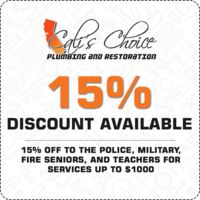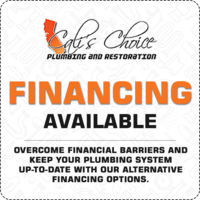 Expert Solutions for All Your Plumbing Needs
We are always here for you. Whether it's an evening, the weekend or even a holiday, our representatives are ready to help. When it's an urgent request, you can rest assured knowing we'll dispatch someone to your location within 60 minutes.
Our 24 hour plumber Orange County step in and solve a multitude of Plumbing dilemmas. Whether you're struggling with a Leaking Pipe, a Broken Water Heater or even something as serious as a burst sewer line, we are ready. Of course, we're not just here for urgent requests. Our wide range of services ensures that we can assist you with all your Plumbing needs. Do you need a Water Heater Installed? Has a pipe burst? With our advanced equipment and trained technicians, our 24 hour plumber Orange County is ready for any request.
Over the years, we've built up a strong reputation in Orange County. Our customers invest in us with their toughest jobs, and we do not take that trust lightly.
Don't DIY — Save Yourself Time and Money by Calling in the Experts
Plumbing has evolved a great deal over the years, and Cali's Choice Plumbing & Restoration is proud to offer you the best, most advanced service that money can buy. We take pride in offering an exceptional value, allowing our customers to reap the benefits of our work while also getting a great deal.
Don't take chances with your Plumbing—call us for a no-pressure consultation today. Regardless of the time of day, we're here to assist you with all of your needs, whether your home has been flooded or you're just looking for more information about water tanks.
Plumbing is our passion, and we're excited to discuss any questions you have!
Reliability counts when it concerns your Plumber, and we pride ourselves on being dependable and available at all times. For all of your Residential needs, we strive to provide you with all the services you will ever need for your home or your residential facility. To get more information about your particular situation or to schedule a service today, give us a call! We'd love to hear from you.
Plumbers with extensive experience in leak detection and water damage
24 Hour Emergency Plumbing service can be at your house in less than an hour, any time day or night
Direct insurance billing for any home damage, water damage, or restoration
Get up to $1,000 OFF your insurance deductible, instant savings
No job is too big or too small
Licensed & insured plumbers, they're friendly too!
We treat our customers like royalty, no matter how big the job