Cali's Choice for Plumbing
Our plumbing services are all done with one goal in mind, keep our clients happy!  With so many choices available for plumbing service, our number one priority is to make sure our clients are 100% satisfied, earning their repeat business.  Go ahead and check us out on any of the major review sites to see what other real customers are saying about the work that we do.
Unlike many other providers, we also are focused on being a one stop shop for all of your plumbing needs.  Whether you need a simple drain cleaning, or the services of experienced water damage restoration experts, we can help. Not only that, but we have a full construction division and can do full home rebuilds after a severe fire or flood damage situation.  No referrals to other contractors you don't know, we'll be with you from start to finish.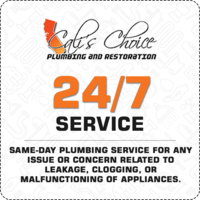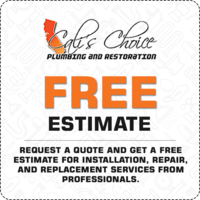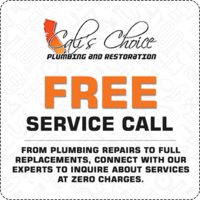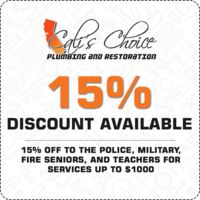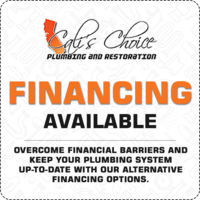 Service Standards and Guarantee
All of our plumbers are experts in their field, with years of experience in serving Southern California home owners and businesses for their plumbing needs.  Our great staff is the reason that we have established ourselves as the premier choice for plumbing service or water damage restoration in Southern California.  That is where we earned the name "Cali's Choice!"
Office Locations & Emergency Service
Providing emergency service in 60 minutes or less to any of our local locations is no easy task, especially in Southern California (you've seen the traffic).  That is why we have a main office, and then several other satellite offices that our plumbers are ready to move from.  We can provide our emergency services to anywhere in San Diego county, Orange County, Riverside county, and many parts of Los Angeles county.
Licenses & Certifications
– A, B, C-36 Licenses
We are committed to providing a safe work environment for our plumbers and protecting our customers from liability.
This requires more than just talk, we have the highest level of liability insurance and all of the appropriate licenses for our trade.  Try using an unlicensed plumber and you run the risk of being liable for any injuries or damage incurred while they are on your property.  Here at Cali's Choice we think that is unacceptable, and thus make sure all of our plumbers are licensed and insured at all times.