Need Professional Plumbing in Brea, CA?
It is quite usual for property owners to come across common plumbing problems in their homes or even business places. However, getting them fixed right away to avoid those minor issues from turning into major plumbing problems and going into expensive plumbing repairs is important. For trustworthy and comprehensive plumbing services in Brea, turn to Cali's Choice Plumbing & Restoration. Contact us for all your residential plumbing repair, maintenance, installation and replacement needs in Brea.
Cali's Choice Plumbing & Restoration Solutions in Brea – Fast and Efficient
Our Plumber is highly skilled and well trained to handle all types of plumbing repair and installation jobs in your home. Cali's Choice professionals are fully equipped to undertake simple to more complicated tasks such as repairing something as easy as a broken pipe or a leaky faucet to a complex repiping of an entire property. No job is either too small or too big for our experts at Cali's Choice Plumbing & Restoration in Brea, CA.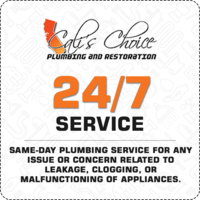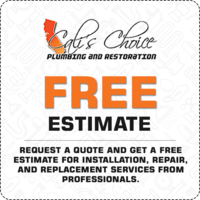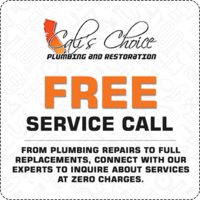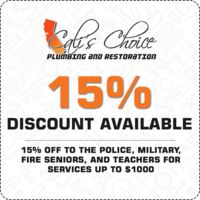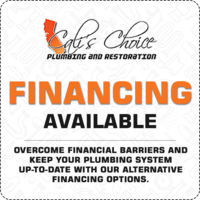 Cali's Choice Plumbers in Brea, CA, serve 24/7
When you are faced with a plumbing issue, it can be a tough time for you until you fully resolve all of your plumbing troubles, regardless of its size. Cali's Choice Plumbing & Restoration has teams on standby 24/7. We are ready to respond to any kind of event that requires prompt plumbing repair and restoration services anywhere in the city. When you contact our plumber in Brea, they will come to your aid on time, ready to handle any plumbing requirement that you have.
Contact the Licensed and Certified Plumber in your Town
Are you looking for a plumber Brea that you can count on in your city? Then look no further than Cali's Choice plumbers in Brea CA. We guarantee to offer you the best service with the best prices you can get throughout the city. Give us a call for a free initial consultation about any kind of plumbing installation or replacement for your residential property. We are always here to help you with all of your plumbing related needs in Brea,
For Reliable and Guaranteed Services, get in touch with Cali's Choice
Experienced Brea Plumbers at Your Service
Kitchen, Bathroom and Toilet Plumbing – Starting from your kitchen to your bathroom and toilet, we cater to all your plumbing needs in Brea. Is it a broken faucet that you need to repair, the leaky sink in your kitchen that needs to be fixed or a complete repipe of your bathroom, our teams are capable of handling them all. Contact us for all your kitchen, bathroom and toilet plumbing repair, installation and replacement needs. There's no plumbing fixture or appliance that we cannot repair or install at your property.
Water Leak Detection and Repair – Our plumber in Brea is equipped with the latest tools and technology, that will be used to inspect your entire property for areas with leaky or broken plumbing. We are highly skilled at locating even the most hidden leaks in your property. Based on the type of leak, our technicians determine the repairs that need to be done and ensure it is free from leaks.
Water Heater Services – Is it a new water heater that you have your eyes on or your broken or leaky water heater that needs to be repaired, Cali's Choice Plumbing & Restoration can help you with both. We undertake all types and brands of water heater repair. If you need to replace your old water heater with a new one, we offer installation of tanked, tankless, hybrid, solar and condensing water heaters.
Sewage and Drain Cleaning Services – Strong odors and funny sounds from your drain pipes might suggest that your sewer lines are either starting to clog or are already clogged. Contact us in case of a clogged drain or a sewage backup. We follow the latest drain cleaning and snaking technologies such as camera drain inspections to clean and remove blockages of your drain pipes.
When it comes to plumbing and related services, Cali's Choice offers the best
Affordable Plumbing Services in Brea, CA
Find out what makes us stand out from the rest of the plumbing repair and installation services providers in Brea, CA. Learn why Cali's Choice Plumbing & Restoration has been the best choice of most residential property owners for over a decade.
24/7 Availability – We offer our plumbing services 24/7 to all the areas across Brea, CA. Stuck with a leaky toilet in the middle of the night? One phone call and we will be on our way. Need to repipe your bathroom? Choose any day, any time that works for you.
Great Technicians – Our plumbers in Brea are well trained and industry certified professionals who excel at installation and repairing of plumbing systems. They have years of experience in serving residential clients.
Excellent Customer Service – Our priority has always been to keep our customers satisfied at all times – from the moment they reach us over the phone and until we make their property free of all reported plumbing issues in Brea.