Water leaks are a serious problem, and you need a serious professional to take care of the issue as quickly as possible.
If a leak is not taken care of quickly, water and moisture will seep into walls, carpet, cracks in your ceiling, etc. and cause tons of damage. Even if there isn't visible damage, the longer you wait to fix a leak the more exhaustive the damage can get.
Whether it is just a leaky faucet, or a major pipe burst, we will identify the issue and repair the damage (if necessary). We work with any size job from just a small ceiling drywall replacement, or even full home rebuilds which we can bill directly to your insurance.
Residential water leaks that go undetected can cause extensive damage to your home. If you suspect a water leak on your property, Contact Us to schedule leak detection service.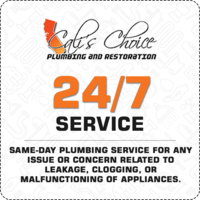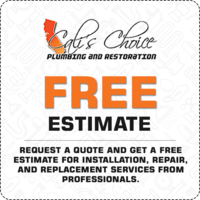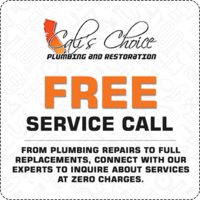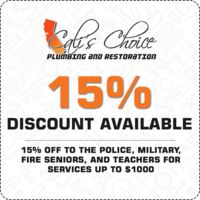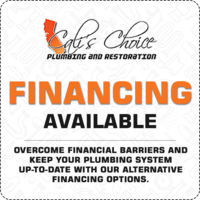 Water Leak Orange County, CA are usually caused by the corrosion of copper pipes. Homes built before the late 1960s usually develop pipe corrosion and associated water leaks due to old age. Homes built since the late 1960s with soft copper pipe water systems are particularly vulnerable to pinpoint leaks regardless of age.
Leaks can be triggered by anything from pipe corrosion to a sudden change in weather. Although the pipes in older homes are more vulnerable to leaks, newer pipes can develop leaks just as easily. Corrosion, ground movement, and poor construction can all set the stage for leaks.
Why Are Leaks So Dangerous?
When they occur underground, leaks can cause significant structural damage to your home without your knowledge. Working from the inside out, a leak can destroy the foundation on which your home is built. If you suspect a leak, act quickly; the damage will only get worse. Contact a reputable water leak detection service immediately.
Common Symptoms of Water Leaks
The most common symptom of a water leak is an unexplained increase in your water bill. If you hear water running when all the faucets are off, or your water heater never stops running, you probably have a leak. With a water leak from the hot line Or a Slab Leak, you may notice a hot spot on the floor. You might also find wet spots on the outside walls of your home. Although leaks are more likely to occur in older homes, newer properties are prone to leaks as well.
What Makes Our Leak Detection
Services the Best
Cali's Choice Plumbing & Restoration is a full-service plumbing company specializing in leak detection and leak repair. Regardless of what's causing a leak, we have the technology to find it and the know-how to fix it.
To arrange an residential leak inspection in Orange County, report an existing leak or to get help during a water leak emergency, contact our customer care team. We're here for you 24/7.
How Does Professional Leak Detection Service Work?
We use state-of-the-art leak detection technology to locate the source of a leak. Our equipment allows us to perform leak repair quickly and with minimal disruption. If you suspect a leak, call a plumbing company that specializes in Water leak detection and water leak repair Orange County. If you have no leaks and want to keep it that way, make sure to have your pipes professionally inspected every year.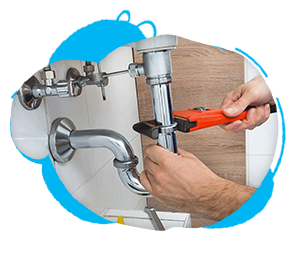 The Leak Detection Technology
Difference
Leak detection is the process of identifying a water source and specifically finding the point at which water is leaving the confinement of your water pipes. This could be almost anywhere, although the most common areas for water loss or leaks is in the joints of pipes.
Don't worry, though, we don't need to tear down the walls of your house just to find which pipe is leaking the most or shows signs of moisture. Our plumbers are equipped with the latest technology in our industry to facilitate the process of leak detection.
Specifically this includes using infrared devices to detect temperature differences through walls, which many times indicates a water source. We also use humidity detector devices to find areas that have lots of moisture in the air, another big indicator of a leak source. Make sure any professional plumber or leak detection specialist is equipped with these items when identifying a leak in your house, otherwise you are risking unnecessary damage to your home by tearing apart walls and ceiling.
common types of residential water leaks
Many possibilities exist for the source of a water leak, thus why it is necessary to use a leak detection plumber with some experience in the field. They not only have the right equipment but also are aware of the many common leak possibilities below.
Pinhole leaks are tiny leaks in the water pipes that can appear anywhere – corroded pipes usually cause this type of leak. Pinhole leaks encourage the growth of mold and can damage your drywall. Leaks can also appear in the pipes underneath the concrete foundation of your home. If your water bill is increasing and you notice cracks or mildew on your walls, ceiling or floor, a leak is probably to blame.
Water Leak Repair Orange County
Another very common type of leak is a pipe that burst in your ceiling, walls, or floor. It could be a small crack in a pipe joint, or even a major hole in the pipe caused by extreme temperature changes and pressure. Especially in colder areas, it is very common for pipes to freeze over, storing solid ice inside of them. This water expands during the process of freezing, causing immense amounts of pressure and enough to actually fracture metal pipes.
Even if your pipe has not burst due to cold weather, it is also very possible to simply have a crack in the pipe or a joint that isn't completely sealed. The tiniest amount of water exiting a pipe will seep down the line, dripping onto drywall or wood, permanently damaging it. Even the tiniest amount of moisture can cause damage so any type of pipe leak is a serious problem that must be found and fixed immediately.
leaking toilets, leaking showers, and leaking sinks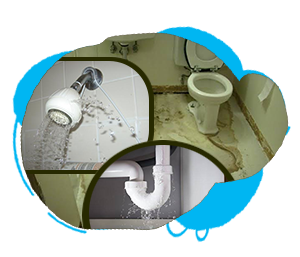 There is no denying that these fixtures have a lot of water flowing through them, and get put through a lot of use and abuse over the years. Fixture Leaks are common due to the amount of joints between pipes, and other water transfer pieces needed to deliver water to these areas.
While easier to identify since the problem is quite often visually apparent, a leaky faucet or toilet is still a serious problem. Especially since the water leak is going to leak on visible areas of your home, causing mold and rot. Even small leaks can lead to thousands of gallons of water waste per month, resulting in huge water bills and risk of water damage to your home. Don't wait until it is too late!
Plumbers with extensive experience in leak detection and water damage
Emergency service can be at your house in less than an hour, any time day or night
No job is too big or too small
Direct insurance billing for any home damage, water damage, or restoration
Get up to $1,000 OFF your insurance deductible, instant savings
Licensed & insured plumbers, they're friendly too!
We treat our customers like royalty, no matter how big the job