A clogged drain is no laughing matter, it can be dirty, smelly, and even cause leaks into the rest of your house. Give us a call and we'll be there in 60 minutes or less, 24 hours a day for urgent drain cleaning Orange County.
Keeping your Drain Cleaning Service in Orange County
A periodic drain cleaning Orange County Ca is often very necessary just as part of regular home maintenance.  The reason is, over time (even if you are careful) there is lots of debris and other waste materials that slip down into drains. These items get caught in the corners and stuck in the sludge that goes through drains, causing blockages at various points. When it builds up enough, your water will back up and not be able to fully drain, or drain extremely slow.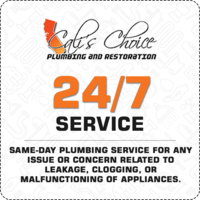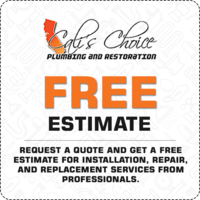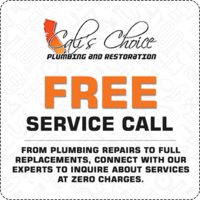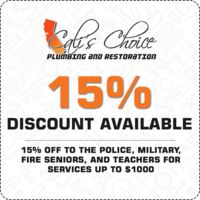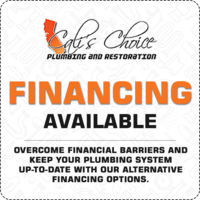 Drain Cleaning Methods, What it Takes
The two primary methods for cleaning a drain are by using chemicals to dislodge debris and other materials, or by using an actual drain snake that moves through a pipe to physically dislodge items stuck in the drain.
A drain snake is the plumber's primary weapon, as it can clear out very hard to remove materials blocking the drain.  It also loosens debris significantly, and is even often used in pairing with the chemical process to first dislodge the larger materials.  Once the debris is broken up and no longer completely blocking the drain, then the chemical process will be much more effective.
Chemicals are the secondary weapon in the arsenal of a professional drain cleaning, also very effective if used properly.  Generally chemicals will only be used once a drain is moving slowly, and not used on a drain that is completely blocked.  The reason being that a completely stopped drain could result in a chemical back-flow and possible explosion if it isn't allowed to drain all the way through, slowly or not. Chemicals are very corrosive and should only be handled by an experienced professional. If they accidentally come in contact with your skin, eyes, or mouth it could be very dangerous to your health. Although dangerous, chemicals are a great way to finish cleaning out a drain that has been snaked, and will get your drains clean in no time!
Our experienced plumbers are specially trained to be able to deal with the issues of drain cleaning Orange County, saving you time, money, and the hassle of trying it yourself.  We can be on site in 60 minutes or less, and even offer free estimates over the phone at any time.
Plumbers with extensive experience in drain cleaning
Emergency service can be at your house in less than an hour, any time day or night
No job is too big or too small
Direct insurance billing for any home damage, water damage, or restoration
Get up to $1,000 OFF your insurance deductible, instant savings
Licensed & insured plumbers, they're friendly too!
We treat our customers like royalty, no matter how big the job