Whether you are residential or business, calling a plumber is essential when you first notice a damp spot or discoloration on the wall. This indicates a water pipe leak. Since wall leaks appear without warning, there is not a lot you can do to prevent them happening.
A number of things can cause wall leaks. It might be a cracked pipe, a broken joint, a worn out pipe or various other things. This makes it important to call a professional rather than considering a DIY project, especially if home insurance is involved. When the job is done, you will have had a technician with the skills and materials required to do the job correctly and efficiently.
A leaking wall pipe can cause a number of problems in addition to damaging your walls. Since water flows downhill, this can cause floor damage as well as mold, peeling paint, water-stained walls, and a musty smell. If there is an advanced stage of mold, luckily Cali's Choice Plumbing & Restoration also provides fire and mold damage restoration services.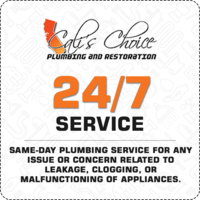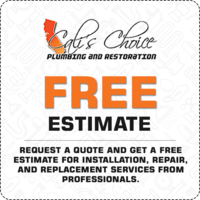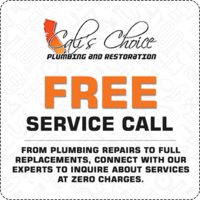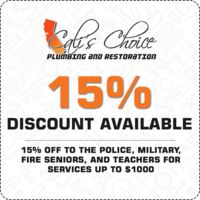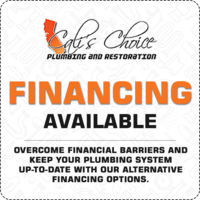 How Do I Know If I Have a Leak in my Wall??
There are various signs that you'll notice when there's a leak including:
Mildew or mold growing in the area of the leak.
A sour, musty smell that hangs in the air.
Peeling paint or wallpaper that bubbles.
Loose tiles and/or dog-eared vinyl flooring next to the tub.
Flaking wood finish located near the shower.
Recurring standing water after taking a shower.
Can This Type of Leak Be Prevented?
A wall leak can be prevented but may take some time to address. Mostly this becomes an issue in an older residence as the pipes and fixtures are aged and have more corrosion. The source of a leak in the wall will usually provide one or more visible signs of its presence. The most best way to prevent this type of leak is to repair all holes and cracks you find in the home with compatible filling materials and cover the surface with a waterproofing compound. Most leaks within a wall go undetected for months or years and frequently occur in the basement. Waterproofing is an effective solution to prevent this issue.
How Can Cali's Choice Help Me?
We are also happy to offer the most effective, less disruptive and highly affordable service to our customers. With wall leak repair in orange county, we effectively make pipe restoration in place. This eliminates the need to tear down an entire wall and disrupt your household for a long period of time.
We are happy to offer the following services:
 Emergency Service (24/7, 365 days a year)
 Free Estimate
 Low prices
Repairs or replacement of pipes
 Superior materials
Technicians licensed, insured and bonded
 Maintenance service
Will work with insurance companies
Work guaranteed
Our plumbers can respond to any leak repair or detection, ultimately helping you avoid costly repairs down the road. Restoration can be expensive and replacing an entire dry wall, and painting can cost several thousand dollars. If floor damage is involved, it can also be costly and this does not include the actual leak repair. We can assure you will receive the attention you need to make the necessary repairs and help you avoid this kind of catastrophe.
What Happens When
I Call Cali's Choice?
Our plumber will arrive in less than 60 minutes after you have placed a call. They will listen to your comments, examine the site and prepare a reasonable estimate of the cost. At all times, you and your property will receive the respect and attention to safety that you deserve.
Upon acceptance of the estimate, our expert plumber will use special tools to locate the source of the leak. This makes it possible to make the restoration mess-free by eliminating the need to tear down an entire wall or cause other extensive damage. After repairing the pipe, he will clean the affected space, deodorize, dry and restore the area. As a rule, water will be back on the same day. This means that your daily routine will have as little interruption as possible.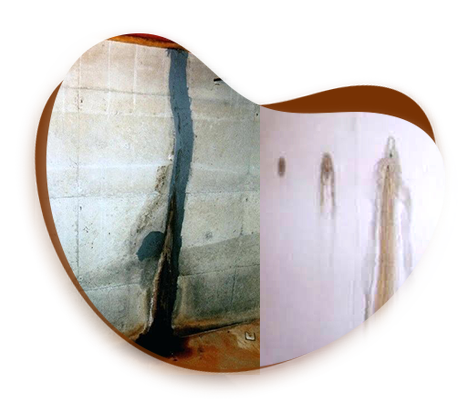 We, at Cali's Choice Plumbing & Restoration, are dedicated to providing the best plumbing service in Rancho Santa Margarita and the surrounding area for our customers. Calling trained professionals, such as ours, means a job that is completed quickly and correctly. This means your home or business can return to its regular routine with as little delay as possible.
We offer a comprehensive approach to customer service, which means we meticulously double-check all of our work and are proud offer 100% guarantee on the quality of all our work. As a pipe restoration company, we are able to make pipe repairs quickly and effectively.
Give us a call at (949) 239-7118 and we will be happy to answer any questions you may have. If it is an emergency we will have someone at your location in less than 60 minutes.
Plumbers with extensive experience in leak detection and water damage
Emergency service can be at your house in less than an hour, any time day or night
No job is too big or too small
Direct insurance billing for any home damage, water damage, or restoration
Get up to $1,000 OFF your insurance deductible, instant savings
Licensed & insured plumbers, they're friendly too!
We treat our customers like royalty, no matter how big the job