It may be hard to believe, but even Southern Californians have plumbing issues. With its perfect weather, you wouldn't expect any water damage to Irvine residents, but this simply isn't true. Wall leaks can affect anyone, anywhere at any time. Luckily Cali's Choice Plumbing & Restoration is there to help out in emergency pluming situations.
A wall leak is categorized as a plumbing issue that can occur when water escapes and flows outside of plumbing pipes and spreads water within a wall. These types of leaks can cause heavy damage if not properly diagnosed or repaired correctly. Our team is trained and certified to outline the causes of this type of leak, prevention measures, and when if there needs to be any kind of repair or restoration.
Can a wall leak be prevented?
Yes. A wall leak can be prevented. But its not usually something the average homeowner thinks about so the a leak may get to a point where it needs to be repaired before its even addressed. Although a leak can happen within a newly built house, it's more likely to become a problem within an older residence. The source of a leak in the wall will usually provide one or more visible signs of its presence. If you are looking for preventative measures to try, you can start with repairing all holes and cracks you find in the home with compatible filling materials and cover the surface with a waterproofing compound. Most leaks within a wall go undetected for months or years and can frequently occur in the basement. Waterproofing is an effective solution to prevent this issue.
What steps do I have to take if I have a Wall Leak?
It should be stressed that when a wall leak occurs, you must take action immediately before further damage occurs. The professionals at Cali's Choice Plumbing & Restoration are ready to respond immediately to your emergency plumbing issues. As licensed plumbers, the law requires us to know the plumbing codes and repair or replacement requirements, and we are proud to offer only the best plumbing materials in our work.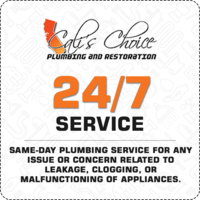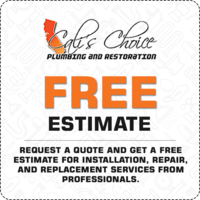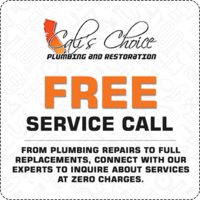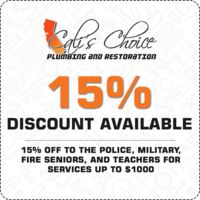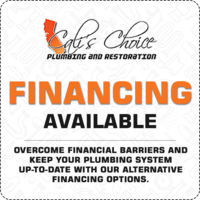 Why Cali's Choice Plumbing & Restoration?
We are happy to offer Irvine residents the most effective, less disruptive and highly affordable service. Our plumbers can respond to any leak detection or repair, ultimately helping you avoid costly repairs down the road. With wall leak repair service Irvine, we effectively make pipe restoration in place. This eliminates the need to tear down an entire wall and disrupt your household for a long period of time.
Our Irvine plumber will arrive in less than 60 minutes after you have placed a call. They will listen to your comments, examine the site and prepare a reasonable estimate of the cost. At all times, you and your property will receive the respect and attention to safety that you deserve.