Water Heater Repair Services in Irvine
Got a Faulty Water Heater? Call Cali's Choice Plumbing & Restoration in Irvine!
Your water heater plays a major role in your daily routine, by you relying on it for almost everything from bathing, cleaning to cooking. Just like any other plumbing fixture or appliance, a water heater will also tend to break or malfunction during its time of use. If you are stuck with a broken water heater or in need of professional water heater services, you can rely on our technicians at Cali's Choice Plumbing & Restoration for fast and reliable water heater repair service in Irvine CA. There's no water heater that we cannot repair or install.
Top-notch Water Heater Installation Irvine
Our teams of plumbers and technicians have undergone extensive training to carry out even the most difficult water heater repairs and are capable of fully replacing your water heater if necessary. We repair and install all brands and types of water heaters, from conventional tanked water heaters to tankless, hybrid and solar powered water heaters. At Cali's Choice Plumbing & Restoration, we have won the hearts of our customers through honesty and integrity. Our teams will inspect your water heater and determine if it can be repaired or have to be replaced. We are here for all your water heater repair needs.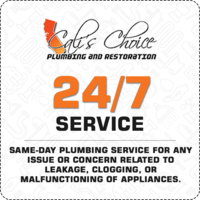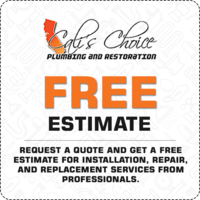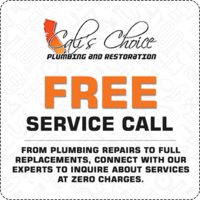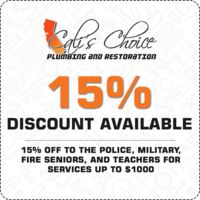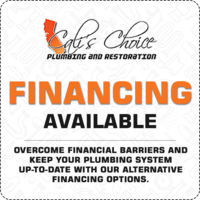 Emergency Water Heater Repair Irvine CA
You never know when you will find yourself in the middle of a broken water heater. Our emergency water heater repair services in Irvine are available at any time of the day or night to handle your water heater problems. There's no need to call several companies only to find out that they are unable to respond at your site at the time of failure. With one phone call, a team of plumbers will be at your doorstep to solve hot water issues.
Cali's Choice Plumbing & Restoration for 100% Satisfaction Guaranteed Services
If you need to repair your faulty water heater or need to replace it with a new unit, trust none other than Cali's Choice water heater installation Irvine – upfront pricing and affordable rates for every service we undertake; skilled plumbers who will ensure that your water heater issues are resolved.
Cali's Choice Plumbing & Restoration
Water Heater Installation
These are the conventional water heaters that come with an insulated tank where the water is heated and stored until needed. Our teams will consult your needs and demands and recommend the right model of the tanked water heater with the right capacity. We will also install the water heater within your property and ensure it is working as it should be.
This model uses coils to heat water on-demand without keeping the heated water stored in a tank. These come with two options as electricity and natural gas and the latter is the recommended option at most times. This is because an electrical model requires an expensive upgrade of your electrical system. If you are going with the natural gas option, we'll inspect your gas lines and if it needs to be upgraded for the proper function of the heater, we'll do that for you and water heater installation Irvine.
These water heaters capture heat from the air and ground and transfer them to the water, using about 60% less energy than a traditional water heater. The installation of this model can be complicated and should be done by a professional such as Cali's Choice Plumbing & Restoration experts. Our technicians will properly install the heater within your premises and ensure its working fine.
Solar-powered Water Heaters
These water heaters use roof mounted solar panels that absorb sunlight and are used to heat the water. These models are generally expensive but consume less energy. Our plumbers will consult you and recommend the right type of solar panels and heaters and install them so that you can invest in a heater that matches your needs as well as your budget.
Why go for Cali's Choice Plumbing & Restoration
24 Hour Water Heater Installation Irvine
Know why customers love us and why they continuously choose our water heater repair service in Irvine CA over other water heater repair firms. If you are thinking of why you should select us, the following will help you decide.
24 Hour Service

– We understand that water heater problems don't always occur at convenient times. That is why we provide emergency water heater repair services in Irvine 24 hours a day, seven days a week. If you require prompt water heater repair or installation services, call Cali's Choice Plumbing & Restoration at any time, day or night. A team of well experienced water heater technicians will be at your doorstep.

Quality and Affordability

– We can proudly say that our level of service quality is unmatched to any other water heater services provider. We make sure that you get a fair price. Overcharging you with hidden prices is the last thing we want to do.

100% Satisfaction Guaranteed

– We aim to earn your trust and satisfaction. We get the job done the right way the first time and we ensure that you are completely happy with our service, and have enough hot water to do all your bathing, cooking and cleaning.