Find a Best Plumbers in Orange County, San Diego, Los Angeles and Riverside
From leak detection, water heater repair, drain cleaning, camera line inspection, and all the way to water damage restoration or complete reconstruction, we do it all.
You have come to the right place.
Like the search for a good doctor, finding a good and reliable plumber can be difficult task, but it doesn't have to be. Why not let the professionals at Cali's Choice find a best plumbers in Orange County and San Diego for you? Whatever your plumbing problem may be, you can rest assured that Cali's Choice has just the right person for the job. From a "simple" clogged drain all the way to a major flooding emergency, the professionals at Cali's Choice have the knowledge and expertise to find and repair any plumbing issues you may be dealing with.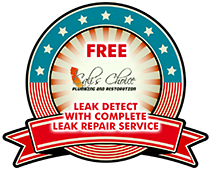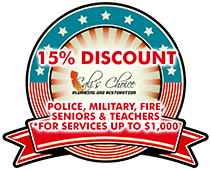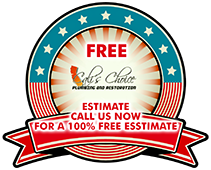 Why Cali's Choice for plumbing service near you?
We specialize in flood restoration, leak detection, and water extraction
We have the right equipment and technology to get rid of 100% of the flooding, including infrared sensors, high-powered fans, and other top of the line tools so you don't have to worry after the job is complete
Our service professionals are all licensed for your protection and their own
We offer great discounts
We have several locations in southern California for your convenience
We accept all major homeowner's insurance plans and can even save you money on your deductible
If needed, we will directly file your insurance claim so you don't have to worry about it
Before we are finished, your property will be restored to its pre-flooded state
If you're not happy, we're not happy; to us, you are family
There is no job too big or too small – from clogged drains to flood restoration, we do it all
We will find a plumber just right for your needs
Very fast response times
If you have a plumbing emergency, call us at (949) 239-7118 and we will be there within an hour to begin to reverse the damage. Cali's Choice is Orange County's number one plumbing source for a reason. We have the right professionals who will do the job right the first time so you can be at peace in your home.
You shouldn't trust just anyone in southern California with your plumbing needs. Trust the professionals at Cali's Choice to find a best plumbers in Orange County & San Diego for your needs. You won't regret it; and neither will your home. If we can't find a best plumbers in Orange County for your job, then no one can.
Plumbers with extensive experience in all services, a true FULL SERVICE plumber
Emergency service can be at your house in less than an hour, any time day or night
No job is too big or too small
Direct insurance billing for any home damage, water damage, or restoration
Get up to $1,000 OFF your insurance deductible, instant savings
Licensed & insured plumbers, they're friendly too!
We treat our customers like royalty, no matter how big the job