Need Emergency Plumbing in San Clemente? Call Cali's Choice Plumbing & Restoration
A broken pipe or an exploded water heater happens when you least expect them. When your home is hit with plumbing problems, it isn't just broken plumbing. If not taken care of immediately, it can lead to more serious problems, resulting in more spending on repair and restoration costs. Immediate action is crucial in these kinds of events.
What to do in a Plumbing Emergency?
If your home is experiencing any kind of a plumbing emergency, it is always better to contact professional emergency plumbing services, without trying to repair it yourself. You could, however, find the valve which is feeding the water into the problematic areas and turn it off until the plumber in San Clemente arrive, to minimize the damages.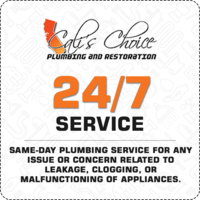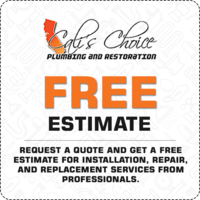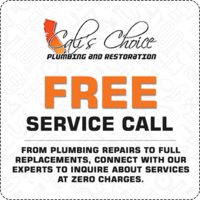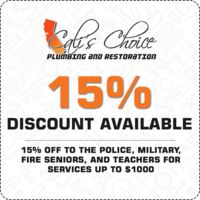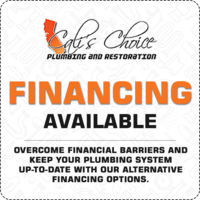 Cali's Choice Emergency Plumber in San Clemente
With years of experience in the field, we understand how distressing the plumbing emergencies can be. That's why our Plumber in San Clemente is well trained and experienced professional technicians who are dedicated to getting the situation under control quickly.
We offer all our emergency plumbing services in San Clemente 24/7 and our technicians will arrive at your premises in no time.
On-Time and Efficient Emergency Plumbing Solutions
Our plumber San Clemente CA have undergone extensive training in emergency plumbing repair and restoration and have state-of-the-art equipment to handle all types of emergency plumbing issues. Some of common types of emergency plumbing issues that we handle include, burst or broken pipes, pipe leaks, hot water heater leaks and repairs, and clogged toilet and drain repairs.
Contact Cali's Choice Plumber San Clemente CA
Don't waste time and money trying to repair it by yourself. Call Cali's Choice, the expert emergency plumber San Clemente, to get back your house to a home again or to get your business back up and running.
We respond quickly to your needs, uncover the problematic areas, fix them and return your place back to you, with fast and efficient services.
Cali's Choice San Clemente
24 Hour Emergency Plumber San Clemente, CA
Broken or burst pipes –
The more time you wait for correctly fixing broken pipes without calling for professional help, the more you will have to spend on repairs. Also, there is an increased risk of mold growth. Contact Cali's Choice Plumbing & Restoration in the event of burst or broken pipes. We'll arrive at your premises immediately, identify the problem area and start the repairing work right away.
Water Leaks –
Water leaks are a common problem that can happen at any place, residential. A water leak might just start small but letting it sit around can lead to a bigger damage on your property. No matter how small the leak is, if you locate water leaks in your property, contact Cali's Choice Plumbing & Restoration. We understand that even a small leak left unattended can cause a bigger damage later. It is always easier to repair and is less costly too when treated at an initial stage.
Broken or leaking hot water heaters –
This can be a huge problem. Once your hot water heater starts leaking, it will be really difficult to stop water from getting everywhere. Our technicians will quickly arrive on site, do the necessary to stop the water leak immediately, repair the water heater, and even remove the water and dry out the place for you.
Clogged sewer lines –
Sewage overflow or a clogged sewer line could be more than damaging to your house. Exposure to hazardous materials can be dangerous, as it could pose various health risks. Our specialists in sewage backup will quickly identify the cause of sewage back up, repair it, remove the sewage water, and clean and dry out the affected areas. We also assist with odor removal and decontamination, when needed.
Why contact Cali's Choice when you need an
Emergency Plumbing Service San Clemente, CA
First on Site –
Our teams are dedicated to immediately responding to your site. We have our workstations in a way that helps us to access any place in San Clemente within a minimum time. Our plumber San Clemente is available 24/7, ready to help you with any kind of plumbing issues requiring immediate attention.
Expertise –
Our technicians have years of experience, and have undergone professional training in emergency plumbing repair and restoration. We are not just experts and professionals in emergency plumbing restoration, we are also certified, licensed in what we do. No job is too big or too small for our plumber San Clemente CA at Cali's Choice.
Years of Trust –
Our priority has always been to offer you top quality repair and restoration services. Cali's Choice has been trusted by over hundreds of residential customers. We look forward to offer you the same service that gained this trust in us.