Your Trusted Emergency Plumber in Stanton, Call Cali's Choice!
Did you locate a leak in your bathroom plumbing? Did you just discover that a burst pipe in your backyard is leaking water? If you are faced with similar situations at your home, you need an emergency plumber in Stanton that you could count on. Cali's Choice is available 24/7 to take of all your plumbing needs across Stanton.
Instead of a "DIY plumbing repair", call for professional support
You might think of repairing your plumbing on your own after seeing a "Do it yourself plumbing" video on the internet. Taking such measures will make things worse! Plumbing repair and restoration requires professional training and certification and definitely not something that a homeowner is capable of. Got a burst pipe? Call Cali's Choice and we'll talk you through the phone as what needs to be done until our team of Stanton Plumber gets to your place.
Cali's Choice 24 hour plumbing services
We provide advanced and extensive training in emergency plumbing repair and restoration to our plumbers and other technicians. Cali's Choice teams are comprised of certified and professional plumbers in Stanton CA. Our teams are also equipped with state-of-the-art equipment that can handle all sorts of plumbing repairs. Cali's Choice Plumbing & Restoration expertise in residential plumbing solutions.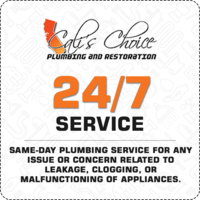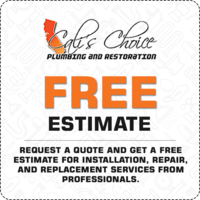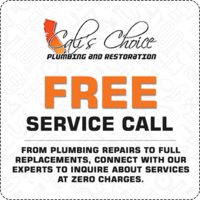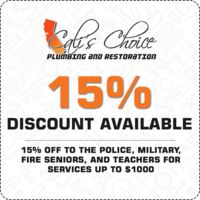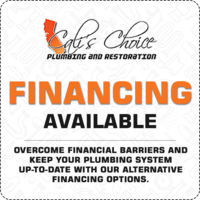 Cali's Choice emergency plumbers in Stanton
It can be something small as a crack in a pipe or something way more serious like a sewage backup. Neither of these events can be kept waiting until your regular plumber in Stanton is available for service. Cali's Choice is available 24/7 across all areas in Stanton. We are experienced in handling a wide range of plumbing issues such as broken pipes, water leaks, broken water heaters and clogged drains.
Contact the specialist emergency plumber in Stanton, CA
You can count on our certified and well-trained plumbers to offer you the best service that you can get in Stanton, CA. Do not hesitate, Call Cali's Choice Stanton. Our plumbers in Stanton can get your home or business restored quickly and back in working order.
Cali's Choice
Emergency Plumbing Services in Stanton
Burst or broken pipes :
Don't let a burst pipe get you in a frenzy. Call us and you will get immediate assistance. Even something as small as a burst faucet is capable of adding to a person's stress, but with our 24 hour express plumbing solutions, you need not worry about getting plumbers Stanton on time. If leaky pipes have caused mold growth or ruined carpets and drywalls, find emergency mold removal as well as water damage restoration solutions from Cali's Choice.
Bathroom and Toilet leaks :
Your toilet or bathroom has a higher tendency of having leaky plumbing, as the use of the pipes and systems in these areas are more than elsewhere in the house. If you have located a leak in your bathroom, call us immediately and we'll be at your doorstep within just a matter of a few minutes. We will inspect your entire bathroom, even for leaks that you haven't located, and fix them right away.
Broken or leaking hot water heaters :
An early morning shower or a bath in the evening would be unimaginable without a water heater in your bathroom. So the consequences of a broken hot water heater on your comfort as well as routine activities are many. Contact Cali's Choice in case of a broken or leaking water heater. We'll fix the heater and you need not miss any cozy showers.
Clogged sewer lines :
Unlike other pipes running around in your house, the drain pipes carry sewage and contaminated water. Any exposure to the health hazards in sewage water could lead to serious health issues. Contact Cali's Choice and a team of sewage backup specialists will be on their way to get rid of the cloggings and restore your sewer lines back to normal.
Cali's Choice offers the best
24 Hour Plumbing Services in Stanton
While there are many other Emergency Plumbers in Stanton, CA, what makes Cali's Choice Emergency Plumbers stand out? There are many reasons our services are outstanding, here are the key points.
Rapid Response :
We are available 24/7. Cali's Choice is just a few clicks away from you. Our teams in Stanton are always on standby, ready to respond, whenever you need help with emergency plumbing and restoration events.
Certified, experienced and professional technicians :
We specialize in emergency plumbing repair and restoration. We have the best teams in the industry. Cali's Choice teams have extensive training and state-of-the-art equipment to its crews to get rid of all your plumbing problems.
Honest and Fair Pricing :
We are always transparent and straightforward in our communication so that you know you are getting a fair price for our service.