Need emergency plumbing service in Westminster? Call Cali's Choice Plumbing & Restoration!
You never know when your plumbing will go wrong. It can be in the midst of a cozy Saturday afternoon or just after you return home on a Sunday evening after a holiday. When you are faced with such an event, it sometimes cannot wait until 9 o'clock the next morning for a solution. Urgent repairs are required. Contact Cali's Choice's Plumber in Westminster and get instant help.
What to do in a Plumbing Emergency?
Did one of your bathroom faucets just break or did your water filtration unit stop working? When faced with any kind of plumbing problem, it is always better to call for professional help. Cali's Choice hires only licensed plumber in Westminster. When you call our emergency numbers, you get help on phone as well, instructing you on what to do in the situation until the technicians arrive.
We offer top quality plumbing services in Westminster
Whether it is a broken pipe or a backed-up sewer line, going through plumbing troubles can be very distressing to the property owners. In such an event, only professional expertise and support in resolving those issues can set your mind at ease. That is why we offer our services 24 hours. Our Plumbing Service Westminster is dedicated to getting all of your plumbing issues resolved fast and efficiently.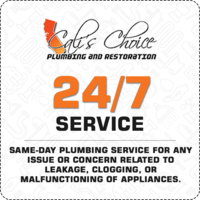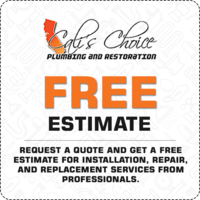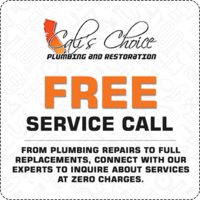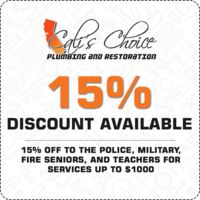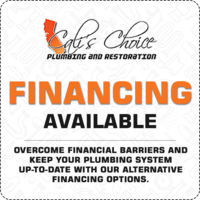 Cali's Choice Emergency Plumber Westminster
Cali's Choice Plumbing & Restoration teams offer services across Westminster, in case of a plumbing emergency at any time of the day or night. Our teams have undergone extensive and advanced training in professional emergency plumbing repair and restoration. They also have years of experience in serving residential clients.
Contact Cali's Choice 24 Hour Plumber Westminster, CA
Time is of the essence when you are faced with broken plumbing. Contact Cali's Choice, the expert emergency plumber Westminster. We provide immediate solutions to all sorts of plumbing problems such as a burst or broken pipes, pipe leaks, water heater leaks, clogged toilet or drain lines, etc. Call us so we can get your residential properties back in working order, fast and efficiently.
Cali's Choice
24 Hour Emergency Plumber Westminster, CA
Burst or broken pipes : Once a pipe breaks or bursts, it will start putting out a huge quantity of water per minute. And as this gets your water meter running wild, you end up paying a lot in water bills. If it is a sewer pipe which has burst, the water can pose various health risks too. Contact Cali's Choice Plumbing & Restoration as soon as you have located a broken or burst pipe. Our emergency plumber in Westminster will fix it for you right away.
Water leaks : Even the multiple small leaks in different parts of your house can cause you to spend significant amounts on unused and wasted water. Why even spend a dollar on the water that you won't be using. No matter how big or small the leak is. Contact Cali's Choice Plumbing & Restoration to get all your plumbing leaks fixed and stop spending on unused and wasted water.
Issues with kitchen and bathroom plumbing appliances : If any of your kitchen or bathroom plumbing appliance is malfunctioning, call Cali's Choice plumbers to get the right solutions. We offer a full suite of kitchen, bathroom and toilet plumbing services in Westminster through contracts as well as one-off services.
Plumbing Installations : If you are looking to install a backflow preventer, a pressure relief valve, a water tank, a hot water recirculation system or even the entire piping of your residential property in Westminster, go for our plumbing services. We will get you the services of the best among licensed plumber Westminster CA.
Cali's Choice offers the best
24 Hour Plumbing Services in Westminster, CA
24 Hour Response : Immediate response to the site is a crucial factor in this line of business. That is why we have our plumbing services facilities in a way that helps us to access any place across Westminster within a minimum time. Our teams of emergency plumber in Westminster is always on standby, ready to respond, 24 hours around the clock.
Expertise : Cali's Choice teams are comprised of plumber Westminster and other technicians who have undergone extensive and advanced training in emergency plumbing repair and restoration. All of our emergency restoration services are in-line with industry standards and delivered to you by certified professionals.
Years of Trust : Cali's Choice Plumbing & Restoration has an excellent track record, and has been trusted by over hundreds of residential clients. Our priority will always be to offer you top quality repair and restoration services.