For Reliable Plumbing Services in Laguna Beach, CA!
Your home is your castle and a castle with plumbing problems just doesn't sound right. If you have plumbing problems in your property Cali's Choice Plumbing & Restoration offers a wide range of plumbing repair, installation and replacement services in Laguna Beach, CA, to keep your pipes flowing smoothly. Whether it is a leaky toilet, a clogged sewer line or your entire property that needs to be repiped, our team of expert plumber in Laguna Beach and technicians are more than just competent to handle them all. Contact us to get a free quote for your plumbing job.
Cali's Choice Plumbing & Restoration – Best in Quality and Affordability
We have been trusted by thousands of homeowners and the business community for over decades, and we would love to show you how we achieved this trust in us. The next time you are in need of professional plumbing services, make sure to call our plumber in Laguna Beach. Our teams can handle all your residential plumbing repair and installation needs. You work hard to keep your family happy, your business growing; we'll ensure that plumbing issues do not disrupt this happiness.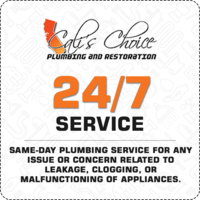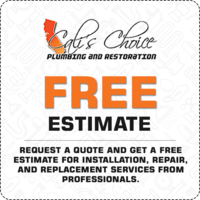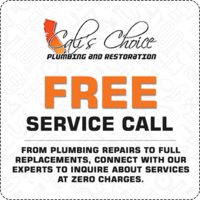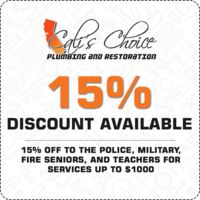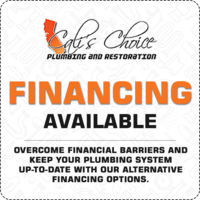 Contact Cali's Choice Plumber in Laguna Beach
Whether it is your residential plumbing system, a surprise issue can derail your entire day. We understand that most plumbing issues cannot wait until 9 o'clock in the morning. That is why we offer our services 24 hours. Our plumber in Laguna Beach is ready to respond any time you call us. When you make an emergency service request, our plumbers will be on their way immediately, equipped to handle a plumbing event of any size.
Our Plumbers in Laguna Beach – High Quality Services
Say goodbye to clogged drain pipes, broken pipes and leaky faucets. You can rely on our highly qualified and well trained plumber Laguna Beach to save you from all of the plumbing problems in your residential property. Contact us to learn more about our plumbing services or to schedule a service appointment. Cali's Choice Plumbing & Restoration is here when you need us the most.
For Efficient and Speedy Solutions, Contact Cali's Choice
Plumber in Laguna Beach
Leak Detection and Repair – Got dripping faucets and leaky pipes that make puddles on your property. Contact us for a full inspection of your property for leaky plumbing. We use cutting-edge technology to fully scan your property for areas with leaks. Our Laguna Beach Plumber will determine the right treatment for every leak identified and fix them ensuring your property is free from all leaks.
Water Heater Services – Nothing could beat a soaking hot bath on a cold evening but that wouldn't be possible with a faulty water heater in your home. Contact us for all your water heater related services. We repair all types and brands of water heaters. If you think you need a new unit, we offer installation services for a wide range of water heaters for you to choose from.
Sewer and Drain Cleaning Services – A blocked or broken sewer line can result in unsanitary conditions and can also pose risks of irreversible water damage. Don't wait until your clogged sewer line gets worse. Contact our experts in sewer related services and get your drains cleaned right away. Our sewer services include drain snaking, camera based drain inspection and hydro jetting services.
Kitchen, Bathroom and Toilet Plumbing – Aren't your plumbing fixtures working in the same way as it used to be? That's because no plumbing fixture is made to perform in the same condition for the rest of its life. Fortunately, with our plumbing experts you got nothing to worry about. We repair every plumbing fixture in your house starting from your toilet, bidet, showers, bathtubs to the kitchen sink and faucet. Got fixtures that are too old for the place? We install all kitchen, bathroom and toilet plumbing fixtures.
Why go for Cali's Choice
24 Hour Plumber in Laguna Beach CA
We have built a large base of residential customers in Laguna Beach, CA, who rely on us for any event that requires professional plumbing repair and installation services. Here are some of the reasons why customers continually turn to us.
24/7 Emergency Response – Plumbing issues sometimes occur at the most inconvenient time. With the help of our 24/7 emergency plumbing services it doesn't matter at what time or day. Our teams will be there within minutes.
Licensed, Certified, Experienced Team – All of our plumber Laguna Beach have undergone advanced training in plumbing repair and restoration. They are licensed and certified to handle all types of plumbing events in residential properties.
100% Satisfaction Guarantee – Customer satisfaction is our No. 1 priority at Cali's Choice Plumbing & Restoration. We consider our work as done when you are 100% satisfied with the quality of plumbing services rendered by our team. Our teams will always treat their customers and their properties with the utmost respect.