Contact Cali's Choice Plumbers in Riverside
for quality services, a better experience
Cali's Choice Plumbing & Restoration is a family owned business based in California. We offer you the services of an insured and bonded team of licensed plumbers and technicians.
If you are looking for seasoned plumber Riverside CA, with the competence to offer accurate solutions first time right, call us first.
Our emergency plumber in Riverside teams are available for service 24/7. We work with high-tech plumbing inspection, repair and installation equipment to ensure flawless jobs in a minimum time.
Cali's Choice plumber in Riverside and technicians cover a whole range of residential plumbing services.
Damaged pipe repair and pipe installations – water supply pipes, drain and sewer pipes, slab pipes, etc.
Burst or damaged pipes are repaired or replaced at an affordable price. Our professionals inspect the problem through advanced tools supported by smart technology for accurate repair jobs.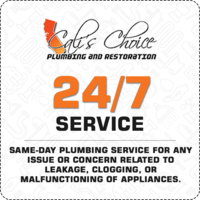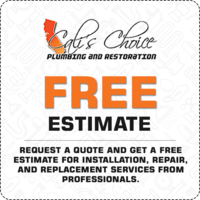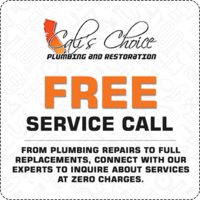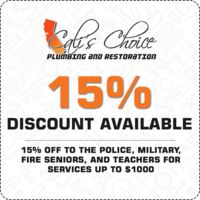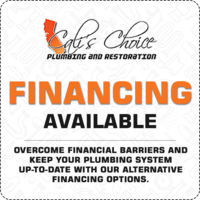 Drain and Sewer Cleaning
If you have a clogged drain or sewer, call us immediately. Clogged drains or sewage backups can result in dirty water spreading everywhere. With our emergency 24 hour service, you can minimize damage through fast solutions.
Complete residential plumbing services
This includes not only repair and maintenance but also installations of kitchen appliances, bathroom plumbing products and toilet ware.
Comprehensive commercial plumbing services
We have a strong background in the commercial plumbing services segment, having delivered on all scope and size of plumbing jobs from complete installations during construction to repair and water damage restorations.
For affordable and best plumber Riverside CA, contact Cali's Choice Plumbing & Restoration.
24 Hour Emergency Plumber Riverside CA
Our emergency plumbing services are available 24/7. Whenever a problem arises, call us right away and eliminate the chances of the problem aggravating and causing you to spend a lot on damage restoration.
It does not matter about the nature and size of the plumbing issue – a burst water heater or a burst pipe, a damaged sink or a toilet leak, we always come fully equipped and solve problems speedily as well as securly.
Any sort of emergency is responded with utmost integrity and care. Our plumber Riverside services are available on public holidays as well.
Our company also accepts most insurance and we directly bill to your insurance company, if your policy allows for the case.
24 Hour Plumbing Services in Riverside, CA
We offer plumbing services for residences, offices, hospitals, restaurants, retail stores, schools, and public and municipal buildings.
For any inquiry, we offer a free consultation. Our service calls are free too, and we offer estimates for free. We are also known for our affordable service options.
Our plumber in Riverside is trained to offer optimum help, address concerns efficiently, and to leave no mess or hassles behind.
Whether it is an emergency repair job or a detailed consultation for bathroom or kitchen remodeling, find affordable and best plumber Riverside CA from our team.