For Emergency Plumbing in La Mesa, Call Cali's Choice Plumbing & Restoration!
Plumbing emergencies do not wait until usual business hours to strike your home or business premises. It can be something small like a leaking faucet or it could be a leak from backed up sewer line pipes. Regardless of the size of the plumbing issue, immediate care and control of the situation helps avoid the chance of worsened water damage issues.
Instead of a "do it yourself" plumbing repair,
call for expert help!
No matter how big or small the damage is, it is always recommended to contact professional plumbing services without trying to repair the damage by yourself. Sometimes, you might think the damage seems too small for a professional plumber assistance in La Mesa. Your efforts to repair it on your own, however, could pose health and safety risks. Or worse, it could even cause bigger repair and restoration costs than in the first place.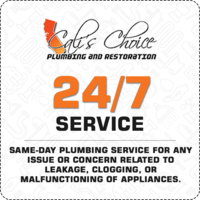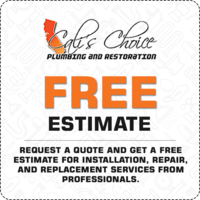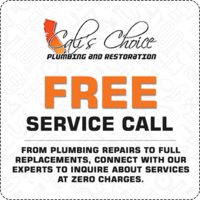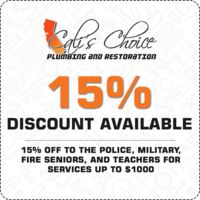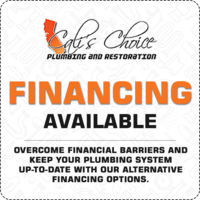 Cali's Choice 24 Hour Rapid Plumbing Solutions
Cali's Choice Plumbing & Restoration teams are on standby 24/7, ready to serve you whenever you require our assistance. Our plumber in La Mesa is well trained and are equipped with all the modern tools and equipment that can handle any type of plumbing issue.
We understand that these times can be tough and should be dealt with empathy and discretion.
Cali's Choice Plumbing & Restoration Team for Emergency Plumbing Services in La Mesa
No job is too small or too big for our plumber in La Mesa. We handle all types of plumbing issues from a small pipe leak to even huge sewage line clogging. We offer our best services to residential clients. Some of the plumbing issues we handle include burst pipes, blown water heaters, flood damage, and clogged sewage lines.
Call the Specialist Emergency Plumber in La Mesa
Contact our specialist emergency plumber in La Mesa, California to restore your residential property from water damage right away. With our certified, experienced and well trained professional plumbers, We have got you covered in all your emergency plumbing needs.
Cali's Choice Plumbing & Restoration
24 Hour Emergency Plumber in La Mesa, CA
Leaky Toilets – If there is a leak in your toilet, many times, it can be easily identified. For example, when the toilet bowl will spill out a great amount of water to the bathroom floor. But sometimes a leak might not bother you much, like an internal toilet tank issue, but it could still cause you to spend more on your water bills. Our La Mesa Plumber will inspect your toilet, uncover the exact cause for the leak and do the needful to ensure that you get a leak-proof toilet.
Slab leaks – Leaking of pipes that run on top of your house or under your home's slab foundation may result in a slab leak. Now, a slab leak might not trouble you much or can remain undiscovered for a long time, for example, if it is a tiny crack in a pipe in the foundation slab. Slab leaks can lead to problems like mold growth due to the basement moisture or even seriously damage the structure of the building if it is left unattended for a long time. We deliver solutions for all slab pipe issues.
Water leaks and broken pipes – In case of a water leak or a broken pipe, it is better to call for professional help as soon as you identify it. The more time you sit around with a leak or a broken pipe, the more difficult it will get to repair and restore; also the more you will end up spending on repair costs. our teams perform fast and effective to detect the leaks and repair the pipes.
Sewage Backup – Your main sewer line can be completely backed-up by overflowing sewage or by backed-up toilets. It is better to contact Cali's Choice before the clogging starts to get worse. Our plumbers will send a specially designed camera-based inspection tool to snake down your sewer line and identify exactly where the clogging happens. You get 100% accurate and durable solutions.
Why Cali's Choice as your
24 Hour Emergency Plumbing Service La Mesa
Rapid Response – We understand that these services are not just water damage restoration but instances where plumbing solutions are needed urgently. Our teams of professional plumbers are available 24/7. We are just a few clicks or a call away from you. Our teams are always ready to respond whenever you need help with emergency plumbing issues.
Our Proven Success – We have been in this line of work for many years and our customers have been continuously turning to us in events requiring emergency plumbing solutions. The recipe to our success is our quick response time on site, skilled and professional plumber in La Mesa, and the use of the most efficient emergency plumbing solutions.
Caring and Thoughtfulness – We understand that when you require our services, it can be a difficult and distressing time for you. We will treat your property with utmost respect. Our teams will do everything possible to restore your plumbing as soon as possible, so you can get back to your normal, happy life again.