Need Emergency Plumbing? Call Cali's Choice Plumbing & Restoration!
Plumbing emergencies rarely align with usual business hours. It can be at 2 o'clock in the morning or a Sunday afternoon. You never know when your plumbing will go wrong until it actually does. It can be something as small as a crack in a pipe or something as serious as a burst drain or sewer line. No matter what the size of your plumbing problem is, it should be taken care of immediately to stop further damage to your property. That's why you require services from our professional emergency plumber San Juan Capistrano at Cali's Choice.
Instead of a "DIY plumbing repair," call for Professional Support
A plumbing issue in your residence might seem too small for a professional plumber in San Juan Capistrano to take care of. Regardless of how easy or small it seems, it is always better to get professional emergency plumbing services from an expert like Cali's Choice. Trying to repair it by yourself could pose various health and safety risks and could even worsen the damage resulting in higher renovation costs.
Cali's Choice 24 Hour Plumbing Services
When you are faced with a plumbing issue, it can be a tough time for you until you fully resolve all of your plumbing troubles. Cali's Choice Plumbing & Restoration has teams on standby 24/7. We are ready to respond to any kind of plumbing repair and restoration needs. Our plumber in San Juan Capistrano have undergone extensive training and are furnished with state-of-the-art equipment that can handle any type of plumbing emergency.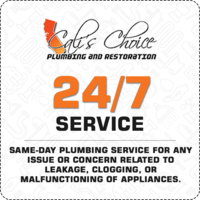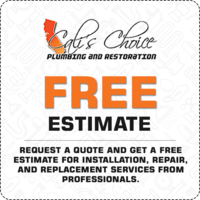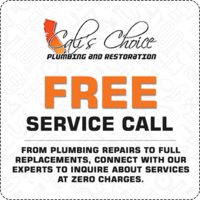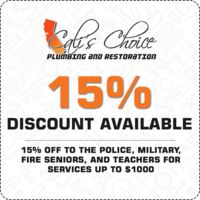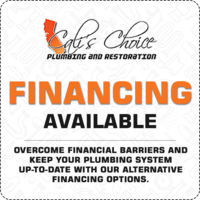 Cali's Choice Emergency Plumber San Juan Capistrano
Our emergency plumber San Juan Capistrano is capable of responding to any place across the city within a minimum time. Our services are not just limited to residential plumbing emergencies; we have experience in serving commercial clients too. We have solutions for all kinds of plumbing requirements from whole property plumbing inspection and installation to leak repair of pipes and appliances.
Get Certified Plumber help in your town
If you are looking for a plumber San Juan Capistrano contact the best ones. Whether it is a residential plumbing repair service job, call us.
Cali's Choice
24 Hour Emergency Plumber San Juan Capistrano, CA
Leaky Toilets or Bathrooms :
Toilet or bathroom leaks are a common cause for the unaccounted for rises to your monthly water bills. Some kinds of toilet or bathroom leaks go unnoticed for quite some time or it might look too minor but these become the reasons for the increased spending on your water bills. Contact Cali's Choice and our plumber in San Juan Capistrano will be at your doorstep within minutes to take care of all your bathroom and toilet plumbing issues.
Slab leaks :
Even a slight crack in a pipe that runs underneath your foundation can cause leak issues. Many homeowners discover a slab leak only after it has grown to a certain extent, as these pipes are not visible. Slab leaks can make floor and wall surfaces extremely wet and cause serious structural damage to the foundation of the building too. Contact Cali's Choice, our technicians handle all types of slab leaks and slab pipe repairs.
Indoor and Exterior water leaks :
Many kitchen or indoor plumbing associated appliances are subject to leak risks and when a leak occurs, it calls for urgent repairs. Exterior pipes and plumbing system leaks also need urgent attention. Contact Cali's Choice plumber San Juan Capistrano as soon as you have identified such leaks. We not only repair the leaks but also offer installations or replacement, if you prefer such solutions. We also help you in reducing future water leak damage possibilities.
Clogged sewer or drain lines :
A clogged sewer or drain line should always be fixed as soon as possible. If it is left unattended for a long time, the sewage will get backed up and finally the sewer line bursts, making repair and restoration much more difficult and costly. Don't wait until your sewer line bursts. Call Cali's Choice! We'll inspect your sewer lines and remove the clogs the right way.
Go for Cali's Choice
24 Hour Plumbing Services in San Juan Capistrano, CA
24-hour rapid response :
Situations that call for our services might also require immediate restoration. Those are events where "emergency" plumbing is needed. We have a 24/7 service facility, ready to respond whenever you need help with emergency plumbing issues. Cali's Choice is just one phone call away.
Our proven success :
Cali's Choice has been serving residential customers for many years. Our clients have been continuously turning to us, as they know that Cali's Choice will always deliver top quality repair and restoration services.
Discreet, polite and professional :
Plumbing issues can be caused by any number of reasons and could lead to tricky situations. Cali's Choice contractors and plumbers understand this very well. Our plumbers are discreet and very professional in their interactions with clients.