Contact Cali's Choice in San Diego
for hiring expert Plumbers
Cali's Choice is the best plumbing service company you can have for your plumbing needs. We employ the finest and most skilled professionals available in San Diego & other parts of California. From installations to repair and replacement, we do it all.
Our plumber San Diego is certified and licensed, and they work with the best tools and the latest in plumbing equipment. That is why our jobs are flawless and perfect.
Despite the super high quality services we provide, our price range remain within the reach of masses. Our services are affordable. We are insured and certified. A best plumbers San Diego with required expertise will not only make the job look way too easy, but will make sure that no frequent troubles keep happening. That way you will save much more money. Call Cali's Choice if you feel the need of an excellent and honest plumber San Diego CA.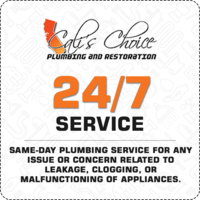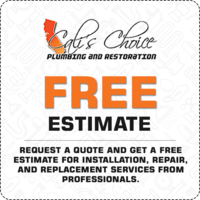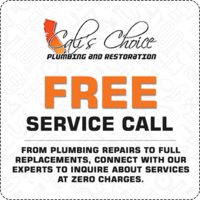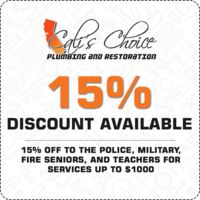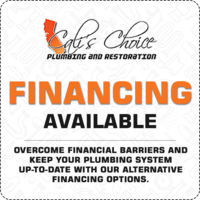 We provide all kinds of plumbing services, including:
Sewer cleaning and clogged drainage repair
Appliance or plumbing product installation, replacement and repair
Pipe replacement, damage repair and installation
Slab leak detection, repair and repiping
We deliver residential plumbing services. You can benefit from various contracts for cost-effective repair and maintenance.
We also offer plumbing inspection, which is highly recommended before moving into a new house, an old property or when going for retrofitting. Our plumbers ensure utmost precision and care in every job they perform. Call us whenever you need a plumber.
As our plumber offer 24 hour plumbing services, you need not worry about time constraints.
24 Hour Emergency Plumber San Diego CA
Emergency plumbing services help you get timely help, prevent expensive repair possibilities due to water damage, and is often necessary for overall health and safety.
Our emergency service is available all the time – 24/7. We guarantee fast response – whether it is a public holiday or a working day. There are no delays, nor any hang ups. We provide emergency plumber San Diego for residential plumbing requirements.
Our plumbers are friendly and highly ethical, they propose solutions without upselling you for their own benefits. They offer solutions and estimates upfront. Call us for a better experience.
Cali's Choice's 24 hour plumber San Diego come with a guarantee for the repair jobs that we do. If the situation calls for urgent plumbing part or system replacement, you will find us capable of fast restoration solutions, whatever be the hour of the day. We always come fully equipped.
24 Hour Plumbing Services in San Diego, CA
We provide 24 hour plumbing service all year round.
We never are slow while responding to any plumbing services call. You get the services of the best plumbers San Diego – licensed, experienced with a great track record in repairs and installations, and background-checked.
Whether you need to install faucets, sinks and basins of the best brands, or you are looking for affordable options for kitchen plumbing-based appliances such as a dishwasher, why compromise on quality? For installing a water heater or a water pressure reducing valve, count only on the best 24 hour plumber San Diego – call Cali's Choice.