For Emergency Plumber Solana Beach – Cali's Choice!
Plumbing emergencies come without a warning but, most times, need immediate solutions. It can be something relatively minor as a leaky faucet or some major plumbing problems that can cause serious damage to your property. For efficient repairs, get the services of a licensed Solana Beach plumber or plumbing team. Cali's Choice is available 24/7 to take care of all your plumbing problems in Solana Beach.
Don't take chances with your plumbing, call the experts!
Wrapping some epoxy putty over a leak might sound easy and cost effective, but did you think of the consequences of taking such ephemeral measures on your plumbing? Misdiagnosing leak causes or going for a 'do it yourself' solution sometimes aggravates a problem for a later stage. Contact Cali's Choice before your plumbing turns into a total crisis.
Cali's Choice 24 hour plumber services
Our Solana Beach plumber is the ones with extensive experience and advanced training in emergency plumbing. The team has specialists with various certification to take on different kinds of plumbing installation, repair and inspection near you. Our teams are also equipped with the latest tools and technology that can handle all sorts of plumbing issues. We understand that when you are in need of our services, times can be tough and should be dealt with empathy and discretion.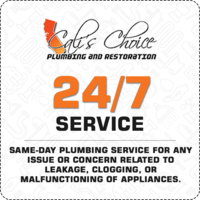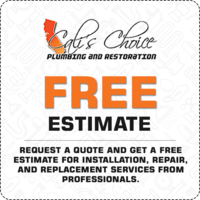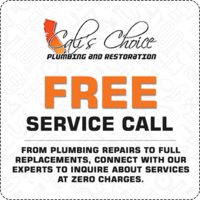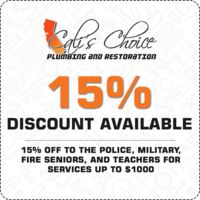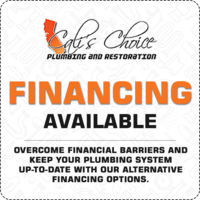 Cali's Choice plumber Solana Beach offer affordable solutions
We offer a range of affordable plumbing services for all types of issues from leaking sinks and appliances to collapsed sewer pipes outside your house. Our services are not just limited to residential plumbing; we have experience in serving commercial clients as well.
Call the specialist emergency plumber Solana Beach CA
Every minute counts. Contact Cali's Choice's specialist emergency plumber Solana Beach to restore your residential or commercial property from water damage, gas leaks or concealed pipe issues. With our certified, well-trained and experienced technicians, we have got you covered. Cali's Choice- always there when you need us.
Cali's Choice
24 Hour Emergency Plumber Solana Beach, CA
Water leaks and broken pipes :
No matter how good the plumbing of your property is, water leaks and broken pipes are inevitable at some time in a property owner's life. Water leaks may occur due to various reasons from deteriorated parts to damaged pipes. When you have discovered a water leak or a broken pipe, contact Cali's Choice and we'll fix it up for you first time right.
Slab and gas leaks :
A slight crack in a pipe in the foundation slab, which is not visible to you, can cause a slab leak in your house. The problem with slab leaks is that you never know that you are hit with one until it has developed to a certain extent. The same goes for gas leaks and gas pipe issues. Call Cali's Choice emergency services, and we'll quickly arrive at your place, conduct swift inspections and conduct accurate leak repairs.
Installations and Replacement :
We are certified to carry out all kinds of plumbing installations from water tanks and hot water systems to water pressure relief valves and repiping. Contact Cali's Choice for a free consultation on any plumbing installation near you.
Sewage Issues :
A sewage backup can arise due to a number of reasons like tree roots working their way into sewer pipes and causing blockage or due to collapsed sewer pipes outside your home or commercial property. We offer a range of drain and sewer pipe cleaning solutions, including hydro jetting, and pipe damage repair solutions. Contact Cali's Choice for repairing and restoring your drain or sewer lines.
Cali's Choice offers the best
24 Hour Plumbing Services Solana Beach, CA
While selecting an emergency plumbing service, it is important to know whether the Solana Beach plumber has the right certifications for the job at hand. Choosing the right professionals with expertise and the right equipment sometimes makes the difference between spending a few dollars, now, to a thousand dollars on an avoidable issue later. With a Cali's Choice plumber, you need not worry.
Background-checked, bonded and licensed plumbers :
We hire plumber Solana Beach with a good track record, after doing a careful and thorough background check. It is part of our approach to ensure you get secure and efficient plumbing services.
Rapid Response :
Our teams are capable of arriving at any place across Solana Beach, CA, within an hour or within minutes in case of an emergency service call. They always come well equipped to handle any type of issues from repair to replacement of plumbing system parts and fixtures.
Our Proven Success :
We have been helping out people in events of plumbing emergencies for many years and we continue to grow our base of satisfied clients across California.