Searching for a plumber in Laguna Hills, CA? Call Cali's Choice Plumbing & Restoration!
Plumbing emergencies happen unannounced. It can be in the middle of a Sunday afternoon, a public holiday or in the late evening hours. You cannot schedule a prior service appointment for a plumbing emergency, but when your plumbing has gone wrong you need immediate action to take control of the situation. You might also need urgent restoration solutions. We are here for you 24/7 to assist with all kinds of plumbing emergencies across Laguna Hills.
How do deal with a plumbing emergency?
If something goes wrong with your home or office plumbing system, and the issue requires prompt repair and restoration, it is always better to contact a reputed emergency plumber service provider in Laguna Hills such as Cali's Choice Plumbing & Restoration. Get it fixed by certified and well-trained professionals. When you call us, we will let you know about what can be done to minimize damage until our plumber Laguna Hills arrive at your place.
Our plumbing services are accessible 24 hours
Schedule installation or replacement with our Laguna Hills plumber at a time that best suits you, as we are open 24/7. We take care of all types of plumbing issues from a leaky slab repair to repiping and appliance or plumbing product installation to maintenance.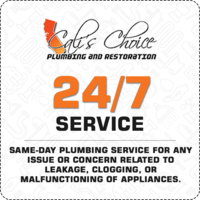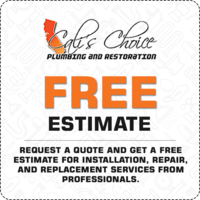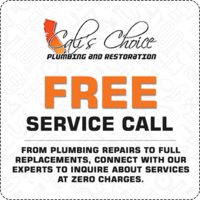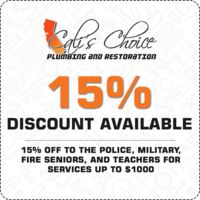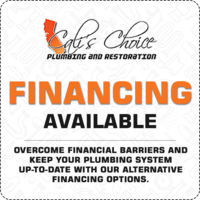 Cali's Choice emergency plumber Laguna Hills
We take our response times to the sites very seriously. That is why Cali's Choice Plumbing & Restoration teams are dedicated to arriving at your property in minutes after you contact us. Our plumber in Laguna Hills is the ones with advanced and extensive training in emergency plumbing repair and restoration. Certified professionals, they are furnished with modern plumbing tools and technology that facilitate fast and efficient problem detection, repair or new plumbing product installation. We are here when you need us the most. We are also very discreet in the delivery of our services.
Contact our Laguna Hills team of certified Plumbers
Don't wait until your plumbing issues turn into a total crisis. Call the professional emergency plumber in Laguna Hills, CA and get all plumbing issues in your home or business property fixed right away. We are just one phone call away.
Cali's Choice Plumbing & Restoration
24 Hour Emergency Plumber Laguna Hills, CA
Broken and leaking pipes : The pipes running in and around your house are not meant to last forever. Regardless of the quality of the pipe materials, various unavoidable factors lead to pipe damage and it will leak or burst, depending on the extent of damage. Contact us for pipe repair as well as repiping services.
Plumbing Product or Appliance issues : If your hot water systems gets a serious leak issue, all the water in the tank of the heater might spill on the floor and the place will be a total mess in a very less time. Call us if you are faced with a similar situation. We'll be there within minutes, inspect the water heater, do the needful repairing or advise you if it needs to be replaced. We offer repair and installation services for all kinds of kitchen, bathroom and toilet plumbing products or related appliances.
Clogged drain or sewer lines : Funny sounds and strong odors from your drain pipes might suggest that the sewer lines are about to be clogged or have already being clogged. Don't take chances! If you discover these symptoms of a clogged sewer line, contact us immediately. We'll inspect your entire drain or sewer lines by the use of specially designed cameras, and get rid of all the cloggings that may disrupt the free flow of sewage water and restore the drain pipes back to normal.
Slab or gas leaks : Slab leaks have often caused the weakening of the structural integrity of a building and vast mold growth. Contact plumber in Laguna Hills if you have discovered a slab leak in your house or even suspect that you have one. We'll do a full inspection and execute accurate repairs. We also provide gas leak repair services.
Why go for Cali's Choice
24 Hour Plumbing Services in Laguna Hills, CA
Checkout what makes Cali's Choice Plumbing & Restoration stand out from the rest of the plumbing service providers in Laguna Hills, CA, and why customers prefer us when they need emergency plumbing repair and restoration.
24/7 Availability : We offer our plumbing services 24/7 to all the areas across Laguna Hills Plumber . Faced with a leaking toilet or water heater at two in the morning? One phone call and we will be on our way to your premises to fix all your plumbing issues right away. Need to remodel your bathroom? Schedule an appointment at any time that you prefer.
Great Technicians : Our teams have well-trained plumber and other technicians in Laguna Hills. They have years of experience in serving residential plumbing needs. We hire industry certified professionals who excel at installation, repair and water damage restoration.
Excellent Customer Service : Our No. 1 priority at Cali's Choice Plumbing & Restoration has been to keep our customers satisfied at all times- from the moment they reach us over the phone and until we make their property free of all reported plumbing issues.