The Trusted Emergency Plumber Encinitas CA. Call Cali's Choice Plumbing & Restoration!
Is it an underground pipe leak that you have discovered or leaks in a kitchen plumbing system that you just noticed or are there drains that are backing up. You need an Emergency Plumbing Service Encinitas in Encinitas CA that you can count on. Even the plumbing problems that appear small should be given immediate care to avoid it from leading to more serious damage and higher repair costs.
Don't Take Chances with Your Plumbing,
Call the Experts
Never try to resolve your plumbing issues on your own, as it could worsen your plumbing problems and even cause health and safety risks. What you could do is to call for professional help immediately. Contact the experts at Cali's Choice Plumbing & Restoration and we will talk you through how to keep things under control until our plumber arrive at your place in Encinitas.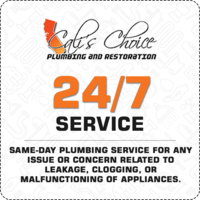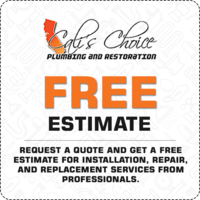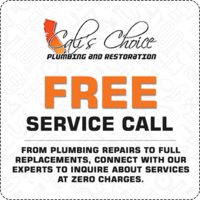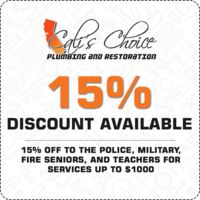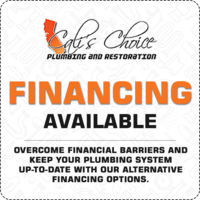 Cali's Choice 24 Hour Response Emergency Plumbing
Cali's Choice Plumbing & Restoration is your full-service emergency plumber in Encinitas CA. We are available 24/7 and we offer our services to all the areas in Encinitas. All of our emergency plumber in Encinitas is certified, experienced and well trained to offer you a great service. Our expertise is in serving emergency plumbing to residential clients.
Cali's Choice 24 Hour Plumbing Services in Encinitas
Maybe it is a broken pipe or a clogged sewer line. Whatever the issue is it won't wait until the usual business hours. Cali's Choice Plumbing & Restoration is here to take care of all your emergency plumbing needs. We are providing emergency plumbing services throughout Encinitas, and our teams are highly trained and experienced in handling a wide range of plumbing issues such as burst or broken pipes, water leaks, broken tankless water heaters and clogged drain lines.
24 Hour Emergency Plumber in Encinitas CA
You can count on our certified and well-trained plumbers to offer you the best service that you can get in Encinitas. Do not hesitate, call Cali's Choice Plumbing & Restoration. Our plumber in Encinitas can get your home or business restored quickly and back in working order. Our plumbing services are all done with one goal in mind- keep our clients happy!
Cali's Choice Plumbing & Restoration
24 Hour Emergency Plumbing Service in Encinitas CA
Burst or broken pipes – Don't let a burst pipe trouble you too much. Go for our emergency services to get it fixed right away. Once a pipe breaks or bursts, it will start spilling a large amount of water and might even cause the owner thousands of dollars in repairing the damages if it continued for a long time. As soon as you have identified a pipe is broken or burst, you could immediately contact us so that our plumber in Encinitas can quickly arrive at your premises and conduct instant repairs.
Leaky Toilets – Leaky toilets are a common problem in every household and a lot of houses have toilets with leaky plumbing without the owners or residents being aware about it. It could be a leak in the concealed toilet pipes, which makes it difficult for the residents to know when the issue starts. Toilets with leaks cause owners to spend more on water bills for wasted and unused water and increase the chance of mold growth where the owner will again have to spend on mold remediation and restoration.
Broken or leaking hot water heaters – An issue with the hot water heater is sometimes not taken seriously until it breaks. When the water heater actually breaks, it will be spilling out a large quantity of water, and unless you won't stop it, the eventual cleanup will not be easy. Contact Cali's Choice Plumbing & Restoration immediately in case of a blown water heater and we will talk you through how to temporarily stop the water flow until we get there.
Clogged sewer lines – A clogged sewer line may sound way more serious than a pipe leak, but no job is too big for our plumber in Encinitas CA. Contact us as soon as you have realized your sewer line is clogged so we can fix it up for you immediately. Never stay until the sewer line is burst. It increases overall repair costs.
Why Cali's Choice as your
Emergency Plumber Encinitas CA
Fast and Efficient Solutions – We are available 24/7. We are just a few clicks away from you. Our teams are always ready to respond, whenever you need help with emergency plumbing and restoration events.
Certified, experienced and professional technicians – We specialise in emergency plumbing repair and restoration. We have the best teams in the industry. We provide extensive training and state-of-the-art equipment to its crews to get rid of all your plumbing problems.
Honest Pricing – We are always transparent and straightforward in our communication so that you know you are getting a fair price for the services that we offer.