Tankless water heaters are becoming increasingly popular in the United States. It provides energy efficiency, lower utility bills, a longer lifespan, takes up less space, and requires less maintenance. However, it is possible that it will fail from time to time. The best way to prolong the life of your water heater is to contact a professional as soon as you notice something out of the ordinary.
Cali's Choice offer experienced tankless water heater repair teams in San Diego that will resolve any of your water heater problems. Some of the common water heater problems include mineral buildup, system overload, cold water sandwich, air supply blockage, etc. We can resolve any of the previously mentioned problems and more since we employ only the very best. All of our plumbers have years of experience dealing with different kinds of water heaters.
It's quite easy to schedule our service. Just call us, and the team of appropriate plumbers will be at your door. Along with top-class plumbing teams, we also have a sizeable inventory with warranty-backed products. We have all the water heater brands and varieties that you can choose from. The products that we use for repair are certified. So, the quality of our products must not worry you at all.
Our repair services are 24/7. It does not matter whether it is day or night just give us a call if you notice something out of order in your water heater. Our inspection teams carry the majority of the tool with them to avoid time wastage and deal with problems proactively.
Cali's Choice also offers solutions for critical problems such as mold growth or water damage regarding water heaters. Although they might not be involved in regular packages, you can cover them in custom packages.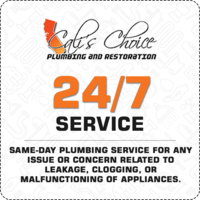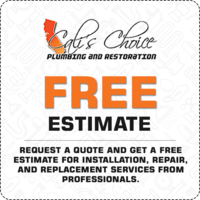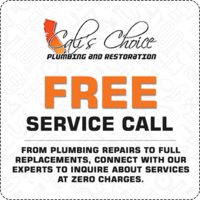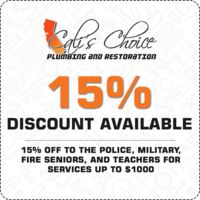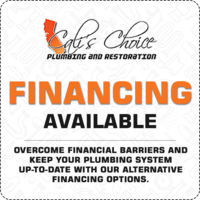 Guarantee backed Tankless
Water Heater Installation In San Diego
Always go for Cali's Choice if you look for tankless water heater installation in San Diego. Why? There are a couple of reasons behind it. Let's delve into it.
We have one of the biggest inventory of tankless water heaters for both commercial and residential properties.
Our products are procured only from certified dealers who sell quality products with long warranties.
We always finish installation jobs within a couple of hours or within the same day at maximum.
The installation package includes everything from initial assessment to final electrical revision.
Both commercial and residential properties get post-service maintenance support for a considerable amount of time.
We are highly flexible with payment alternatives, apart from the installation itself. We accept cash, credit, and insurance as payments. However, the schedules are flexible as well. Most of our clients have the flexibility to specify payment dates. We also record everything in detail that can be utilized as an insurance reference. Since we bill the insurance company directly, we will help you to prepare the necessary documents too.
You can opt for our custom package option if you feel that you do not need to include everything in your package. The custom package system gives you the ability to tailor-made your own solutions.
Our water heater services offer a number of advantages, including free consultations and estimation, free customer support 24/7, regular maintenance after service, etc. For routine maintenance, you can also employ our plumbers. With regular maintenance and inspection, you can expand the lifetime of your water heater for 5+ years. Cleaning and tuning are also included in our maintenance services.
Cali's Choice is dedicated to bringing you the best service for all your plumbing needs. For many homeowners, we are the go-to company, and you can also depend on us. Whatever we promise, we deliver.