With its beautiful beaches and select Orange County location, Huntington Beach is a picture of everything that's great about life in California. Whether strolling along the pier or playing on the beach, residents enjoy the water – so long as it isn't leaking into their homes.
There can be many causes for water leaks. Older plumbing systems may have been made of inferior materials which degrade over time, developing cracks or pinholes. Even new pipes can be subject to stress from ground movements or even sudden changes in the outside temperature. This stress is cumulative – a temblor that barely rattles the windows can provide the last bit of pressure that causes a water line to fail.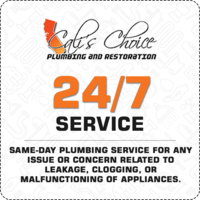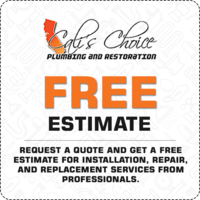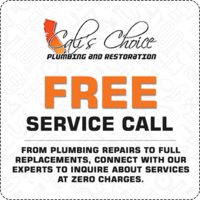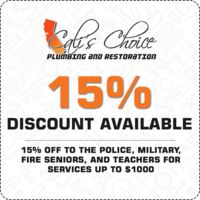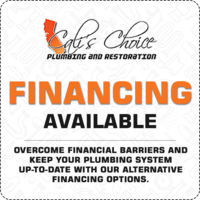 Is there a way for me to check my home for water leaks?
Water leaks can be hidden behind walls or beneath floors. One way you might notice a problem is in the utility bills. If you're suddenly paying more for water or gas, a leak could be the reason. You might notice dampness in a wall or ceiling, or wet spots outside. If the leak is in a hot water line, the concrete slab might be warmer in that place, or the water heater may run more than it should.
What Should I Do If I Discover A Water Leak in My Home?
The old-fashioned way of finding leaks is to tear open walls and ceilings until the problem is found. Without a proven way of locating moisture, this can result in a lot of guesswork – and costly repairs. We have a better way. Our trained Huntington Beach plumber use specialized leak detection methods that pinpoint the location of the problem, minimizing damage and disturbance to your home. That lets us locate even the tiniest of leaks, so our repairs are comprehensive. You can also avoid return visits for unsolved problems and further property damage.
What is water leak detection services?
A damaged water line can result in thousands of dollars in damage to your home. It's vital to call an expert right away in the event of a water leak. Moisture can migrate away from the actual source of the leak, so it isn't enough to know where the damp spot is. It takes a professional to find the problem.
Why choose us for Water Damage Restoration Near You?
We are plumbing experts who specialize in non-invasive leak detection. Our technology prevents the need to open walls or ceilings to confirm a guess. The methods we use let us know for certain where a leak is located. We save time and trouble by focusing on the actual leak.
In addition, we have the skill to prevent future leaks. When a pipe fails, it might be safe to simply fix that leak – or it could be part of a larger problem developing in the water line. We will examine the system and advise you on the most cost-effective course of action. Call us today if water leaks are endangering your Huntington Beach home. We'll fix the problem and get your life back on track. We're available 24/7!