Water Heaters are a common appliance in American households. It requires regulator maintenance services as well as emergency services for repair when something goes wrong. Cali's Choice Plumbing & Restoration is among the best plumbing service companies. We offer a complete range of water heater services across the state. We have local teams of well experienced, licensed and certified plumbers and technicians, who also undertake training programs to keep up with upgrades in plumbing products and technology. Whether you require the top range of water heaters installed at your home or office or are in need of affordable water heater repair service in Huntington Beach, you will find solutions that meet all your requirements when you contact us.
Cali's Choice Plumbing & Restoration provides almost all kinds of water heater repair services in Huntington Beach CA. We guarantee the quality services of your water heater repair, replacement and installation through flawless work. Our services for water heaters include:
Residential water heater installation and repair: We install new water heaters at home and apartments. Although it is easier than commercial installation, it is highly important to ensure that all health and safety and efficiency requirements are met, which is a guarantee that our water heater experts provide.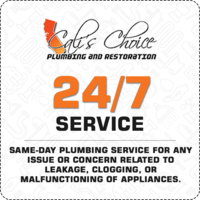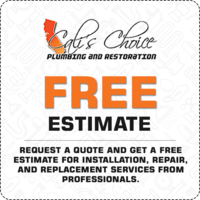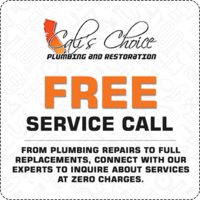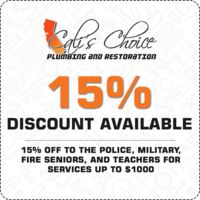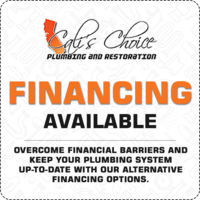 Commercial water heater installation and repair: Commercial water heaters involve tricky installation challenges, and it needs many years of expertise to get it absolutely right. We have an expert team for installing water heaters at commercial buildings such as hospitals, business centres, restaurants, etc.
Water Heater Repair: We repair all kinds of water heaters for our clients including gas water heaters, electric ones, hybrid products, and solar heaters. Call us for a free consultation.
Efficient, Personalized
Water Heater Installation Huntington Beach
Cali's Choice Plumbing & Restoration teams have experience in installing all kinds of water heaters. Our services are quick, easy and affordable. We offer clients a list of pricing options to ease their financial concerns. We always strive to lesson your troubles and help you get more richer and quality experiences from your plumbing systems.
Tank based or traditional water heater installation Huntington Beach: We are a company with decades of experience in such installations and the probability of anything going wrong while installing is almost zero. We will do an effective assessment and help you find out which brand, size and capacity will best fit your property's requirements.
Tankless water heater installation Huntington Beach: There are centralized models as well as point-of-use models. There are electric heaters in this category as well as gas-based models. Our team will help you understand what type of product fits with your objectives, whether it is about saving energy or reducing overall costs.
We also help you install hybrid water heaters. This might require you to make certain upgrades and changes at your property.
For trustworthy and efficient water heater installation in Huntington Beach, contact Cali's Choice Plumbing & Restoration.
Emergency Water Heater Repair Huntington Beach
Cali's Choice Plumbing & Restoration provides 24 hour emergency water heater repair service in Huntington Beach throughout the year. If your water heaters need repair, it is best to call an expert plumbers in Huntington Beach as soon as possible to minimize the damage. It also helps to increase the lifespan of a product. Our emergency response rate is faster and efficient. We value your time and that is why we take as little time as possible to get the work done in a professional manner without compromising the quality.