Whenever a water damage or flood occurs in your home, it might be tempting to fix the problem on your own discretion. Especially in uninsured homes. But trying to fix the problem through the services of technicians without the right training and certifications is prone to various risks. Cali's Choice Plumbing & Restoration has got a team of specialized and skilled plumbers who have decades of experience in water damage repair and flood restoration in Huntington Beach. Our technicians are certified, and we are an insured and bonded team.
Water damages can happen due to many reasons from broken pipes leading to indoor flooding to natural disasters causing flood waters to enter homes. We provide flood damage restoration service in Huntington Beach for every kind of scenario.
Residential flood damage restoration Huntington Beach CA. When you go for our services, you can rest assured of complete solutions from water extraction to structural repairs, plumbing repairs, cleanup and sanitization. We will also help you reconstruct any badly damaged sections of your property. We offer affordable pricing options for different solutions so that you can get repairs done as fits your budget.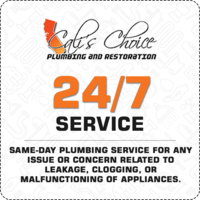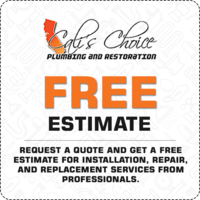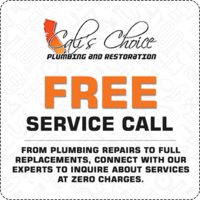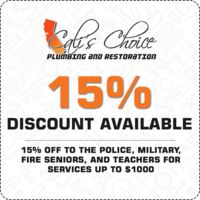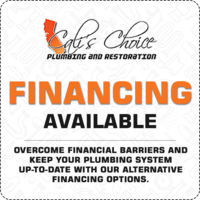 Commercial flood restoration Huntington Beach: Cali's Choice Plumbing & Restoration will get your business premises back to order from any kind of flood damage scenario. We are your one top solution provider for every kind of flood damage restoration.
Mold removal services: Mold growth has often added to water damage woes. Our flood damage restoration experts
in Huntington Beach will check for mold growth and take all the required measures for mold removal and remediation.
Whatever your service needs, Cali's Choice Plumbing & Restoration will offer you the right solutions at the most reasonable rates.
Fast Response for Flood Restoration Service in Huntington Beach
We have the resources to give fast response to any emergency flood damage in Huntington Beach. To control progressive damage caused by sitting water in your home or commercial space, it is highly important to start restoration as soon as possible. When you call our flood recovery experts in Huntington Beach, you rest assured that our plumbers in Huntington Beach will arrive quickly and start damage mitigation work following a speedy assessment and cost estimation. Our services are comprehensive These include:
Dirty water extraction and debris removal
Moisture detection and dehumidification
Structural cleanup, repair and restoration
Cleanup of indoor or interior elements such as carpets, rugs, drapes, furniture and upholstery
Optimum efforts to salvage all content and structural elements, including content pack out services, which includes everything from documents to equipment
Solutions or any other restoration need from plumbing repair and mold removal to replacement of damaged content
Emergency Flood Damage Repair Huntington Beach
Cali's Choice Plumbing & Restoration provides plumbing services 24 hour a day and 7 days a week. We have the competency to get your flood damage repair work done as speedily as possible, working weekends, and nights, per your preferences. Our contractors who are in charge of your flood damage repair project will ensure that all work is carried out per schedule and carried out with full compliance with all required industry standards.
Get the expert services of our licensed technicians for efficient flood damage repair service in Huntington Beach.