Cali's Choice Plumbing & Restoration is a family owned business located in California. We provide all kinds of plumbing services across the state, including Irvine. If you are facing indoor flooding due to natural disasters, call Cali's Choice Plumbing & Restoration to help you resolve the problems in the most efficient manner and at very affordable rates. We offer comprehensive flood damage restoration Irvine.
Flood damage restoration needs adequate expertise. A low quality job often makes getting back to a comfortable routine life difficult. It is possible that your insurance company recommends a restoration contractor, but make sure the service provider is known for quality jobs and is able to meet your unique requirements.
We have a team of expert restoration professionals, who can help you get your property back in a pre-disaster state in the way you prefer it. From water extraction to content cleanup and restoration and remodeling services, our flood damage restoration experts in Irvine offer you every kind of assistance. We are an insured and bonded group, and hire only licensed professionals to get restoration work done with high level of efficiency. At the same time, we understand budget concerns and offer you flat rates and various payment options.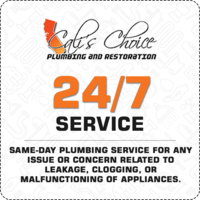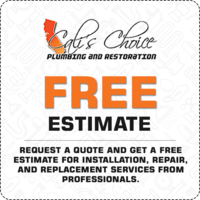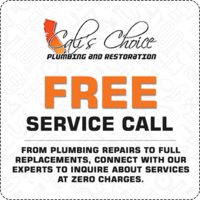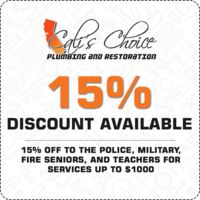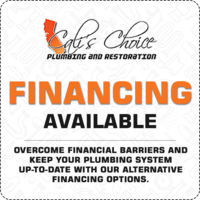 Floods can damage different properties in different ways. Our assessment and consulting teams are highly competent in quick and comprehensive damage assessment as well as mitigation of progressive damage. Our services also include installing, repairing and replacing household appliances and plumbing systems. We repair walls, ceilings, floors and salvage as much belongings as possible. Contact Cali's Choice Plumbing & Restoration for emergency repairs, water extraction, cleanup, content restoration as well as any remodeling requirements.
We can completely restore your damaged property in the way you want it through budget-friendly pricing options. Cali's Choice Plumbing & Restoration offers 24/7 services for residential flood damage restoration service in Irvine CA. Efficient and fast responses are guaranteed for every emergency call. Cali's Choice in Irvine is your best option for flood damage restoration.
Flood Restoration Services Irvine
from Cali's Choice Plumbing & Restoration
Cali's Choice Plumbing & Restoration is known for responding faster than most in the region. We provide extremely realistic solutions for flood damages. We are quick and efficient and get work done in compliance with standards and keeping to the agreed schedule. When you contact us, you would not need to worry about contacting different people for different kinds of restoration work. From cleanup to structural repairs, reconstruction, content replacement, you will find every solution through our plumbers in Irvine. Our motto has always been 100% customer satisfaction and we try to get that at every job. The range of our flood services include:
Water extraction and water removal
Debris removal, cleanup
Mold removal and cleanup
Dehumidification
Decontamination
Structural cleanup and restoration
Content pack out and restoration
Reconstruction and renovation
Our
Flood Restoration Repair Irvine
Commercial properties affected by flooding and related damage have a totally different set of challenges when compared with residential buildings. Cali's Choice Plumbing & Restoration provides the services of contractors with specialized experience in commercial flood damage repair service in Irvine. We not only remove water and dry out and clean all interior and exterior elements, and restore electrical wiring and structural components, we also help in restoring all furniture, equipment and other belongings. When you contract with us, you will find your commercial property back in the order you want within schedules through our one-stop flood damage repair Irvine CA.