Affordable Water Heater Repair Services
in Costa Mesa from our experts
Cali's Choice Plumbing & Restoration is dedicated to bringing you smart and affordable plumbing services. We have licensed, certified and insured teams offering best water heater repair and installation services across California.
Our water heater repair experts in Costa Mesa offer the highest standards in service delivery and we make it possible for you to experience them without worries about costs and pricing. While you can count on our best water heater repair Costa Mesa ca for excellent services, you can rely on our affordable pricing options for addressing your financial concerns. We offer a range of services, which include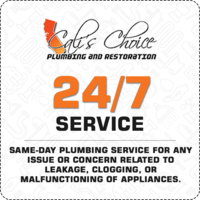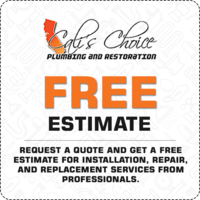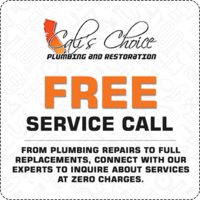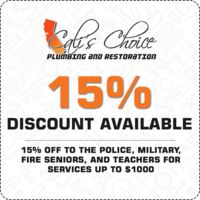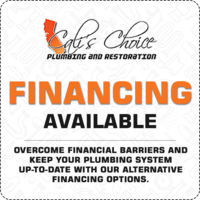 24 hour water heater repair in Costa Mesa:

Our emergency service plumbers respond to every call right away. We have wide experience in repairing all kinds of problems with entire hot water supply systems in homes – from water heater repair to related pipe and appliance repair.

Tank-based water heater installation and replacement:

We assure you 100% accurate and perfect heater installation solutions, leveraging the expertise gained from thousands of successful jobs.




Tankless water heater installation, repair and maintenance:

Tankless water heater is environment friendly and very much convenient. But would it be the best for your property? Trust our certified technicians to give you a perfect understanding on what water heaters can best suit your interests. We also help you in energy-efficient tankless water heater procurement and installation.
We provide a free consultation and free estimation to customers. You are one call away from top class water heater installation service in Costa Mesa.
Water Heater Installation Service in Costa Mesa
We provide residential water heater installation service in Costa Mesa. When you call us for a water heater installation, we inspect your property and offer you a free consultation on what product would best suit you – type, capacity, features, ratings, certifications, etc. We procure the products too if your desire it, and carry out a guaranteed installation job.
Water heaters if installed perfectly right can function for a long span of time without troubles. But there are a number of things which might go wrong, unaware or unnoticed by a technicians without the right certifications and delivery of standard services. And these are the issues which gradually lead to small or big issues from frequent heating issues to cases where water heaters just blows up.
Call our water heater installation experts in Costa Mesa to have peace of mind from hot water issues for a long time.
When you require
Emergency Water Heater Repair in Costa Mesa,
please don't hesitate to contact us.
Our Costa Mesa plumber is available 24 hours a day, seven days a week. Whether it is a public holiday or a very busy working day, we will give you fast response and help.
Our philosophy has always been to deliver 100% customer satisfaction, and we extend our services beyond excellent repairs to solve your hot water problems. If any issues require repiping, water leak damage repair or cleanup and restoration, you can trust to address the same in the most efficient manner.