Who should I contact when I have a plumbing emergency?
If you live in Costa Mesa, it's important that you know of a 24 hour plumber Costa Mesa that you can trust and count on. When choosing a plumber to deal with emergencies that occur at night or on weekends, you want to be sure that you select a service that can resolve your problem quickly and efficiently. If a plumbing service is available at all hours but does not know how to handle major repairs, like a burst water line, you will still end up waiting hours for a resolution. Cali's Choice Plumbing & Restoration specializes in repairing slab leaks in Costa Mesa and many other repairs; call today to see why we're your 24 hour plumber in Costa Mesa!
We understand the importance of having major plumbing problems resolved as quickly as possible, and we are available at night, on weekends and even holidays! When you reach out to us for help with a plumbing problem, our customer service representatives will be happy to schedule an appointment for you whenever you call. If your issue is an emergency, we'll dispatch a plumbing technician to your home within 60 minutes.
Best 24 Hour Plumber
Our experienced and licensed plumbers in Costa Mesa can handle a wide range of problems, including everything from leaking water lines to burst sewer lines.
Whatever your issue is, we'll be able to identify and address the problem with a one and done resolution. We'll be sure to get to the root of the problem and keep it from coming back. We strive to fix your plumbing issues as quickly as possible and with the least disruption. Our 24 hour plumbing service Costa Mesa is available to residents.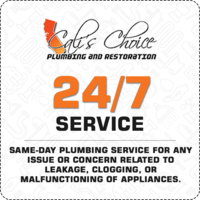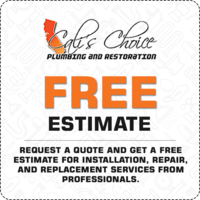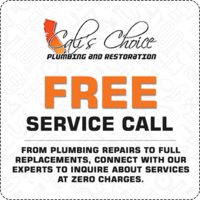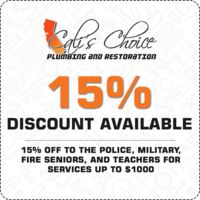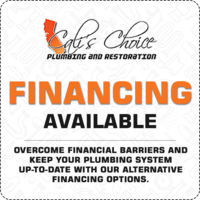 Why should I use a professional plumber to resolve plumbing problems?
While people can sometimes handle their own plumbing issues, plumbing has become increasingly complicated. These new systems can mean water that is cleaner, softer and stays hot longer, but it also means that they are harder to fix. It can be difficult for someone who is not a professional to know what to do in a plumbing emergency. Further, attempting to resolve an issue without the correct tools or experience can just make a problem worse, thus costing you more money.
In an emergency, it's even more important that a professional is available to resolve the problem at any hour of the day. If a pipe bursts, areas of your home can fill with water, which can cause a tremendous amount of damage. Instead of attempting to fix the problem yourself, it is best to call a professional with the correct tools and equipment. Call Cali's Choice Plumbing & Restoration for your 24 hour plumbing service in Costa Mesa!