Cali's Choice
Flood Damage Restoration in Costa Mesa
We provide flood damage restoration in Costa Mesa CA.
Cali's Choice Plumbing & Restoration is known among its customers for services based on integrity and expertise. This means that we will always be there to help you out on time when you call us for assistance and deliver you risk-free, error-free and hassle-free plumbing services while taking care that your concerns are all addressed. Also, we charge you very fair prices and flat rates. No hidden costs, no overcharging and no inefficient jobs when you get our flood damage restoration service in Costa Mesa.
Whether you are faced with a large-scale water damage due to heavy rains such as leaking roofs and indoor flooding or whether it is a laundry equipment which has flooded your room, we give fast response and comprehensive support in damage repair. We have a flood damage restoration expert in Costa Mesa, which gives immediate assistance and complete restoration for properties affected by flooding.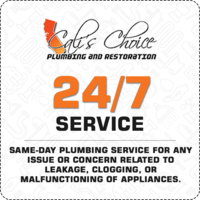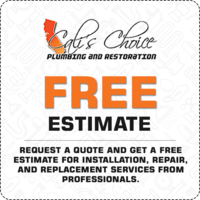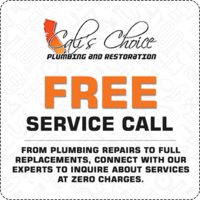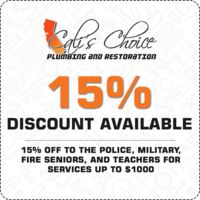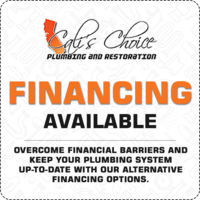 From water extraction to restoration process, we take exquisite care to bring back every damaged area to its original form. For delivering you outstanding services, we have a team of licensed and certified specialists who can assess situations quickly and ensure measures to minimize progressive water damage.
For efficient residential flood restoration in Costa Mesa, get in touch with Cali's Choice Plumbing & Restoration. If you are worried about costs, be assured that we provide affordable pricing and financing options. We can directly bill your insurance company if you have cases covered. Our plumber in Costa Mesa offer cause and origin investigation solutions for insurance claim purposes.
Our flood restoration experts in Costa Mesa are there to ease your worries, optimize damage restoration and get your property back in order as quickly and efficient as possible.
Cali's Choice
Flood Restoration Services Costa Mesa
We provide comprehensive flood damage restoration service in Costa Mesa, which includes:
Water Extraction and Drying Process:
We have the resources for fast water extraction and drying processes, and conduct tests to verify that not even any hidden presence of water exists.
Moisture Detection, Dehumidification and Deodorizing:
Every inch of the water damage affected areas are scanned and searched to prevent damage from excessive moisture. We go for odor removal and mold detection too.
Cleanup, Repairs and Sanitization:
These include comprehensive cleanup, during which we try to salvage as much as possible your carpets, rugs, furniture, upholstery and affected structural elements such as wall panels, roofs, etc. We also offer pack out services for offsite cleaning.
We provide the most cost effective residential Flood Damage Costa Mesa. Call us today if you want to know about pricing, contracts or any other information.
Choose Cali's Choice Plumbing & Restoration
Flood Damage Repair service in Costa Mesa
Even in a large-scale case of residential flooding, our flood damage restoration servicemen can deliver optimized solutions through quick assessments and maximized damage recovery.
You do not need to contact several companies for different reasons like electrical and electronic equipment repair, plumbing repair, structural repairs, etc. When you call us for flood damage repair service in Costa Mesa, you get all solutions from one source and quickly. We also extend our services to mold removal and remediation if the situation calls for the same.
We help speed up insurance claim processes by extending documentation support as well as cause and origin investigation services. Also, we help with quick replacement for damaged plumbing systems and fixtures, kitchen and bathroom appliances, etc.
For optimum flood damage repair service in Costa Mesa, call Cali's Choice Plumbing & Restoration.