Dana Point is located in the southern region of beautiful Orange County. It is a city filled with homes commonly built on concrete slabs, which have water lines running underneath.
The materials used for piping, including plastic, often spring "pinhole" leaks. Even the smallest problem can leave devastation behind. Our experienced plumbers specialize in water leak detection.
Before leaks cause costly damage, we perform inspections and uncover issues. As professionals, we understand the signs of leaks, solve the problems, and teach homeowners how to prevent future damage.
If you suspect a water leak in your home, do not hesitate to call on Cali's Choice Plumbing & Restoration for water leak detection Dana Point.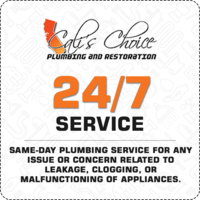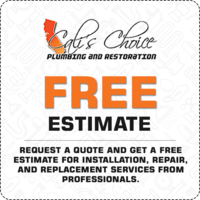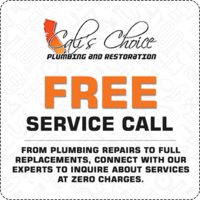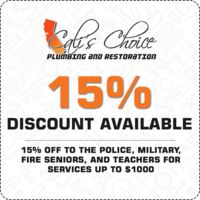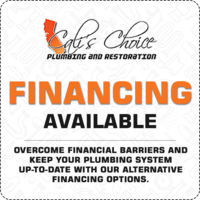 Often, leaks result from reactions within pipes that are buried underground. When water municipalities send chemicals through the lines, including chlorine and fluoride, piping breaks down, and decay begins from the inside. Leaks may also result from contact with concrete and rocks. Faulty construction may be the reason behind leaks as well.
Homeowners should be aware of various signs of water leaks:
Expensive Water Bills. When there is a leak, your monthly water bill may become more expensive out of the blue.
Sound of Running Water. Even when none of your faucets are in use, a leak may cause you to hear running water through your home.
Wet Floor/Bubbled Linoleum/Cracked Tiles. The most obvious sign of a water leak below your foundation is wet or damaged flooring. As the water soaks through your concrete slab, you may notice your linoleum bubbling, your carpets feeling damp, or your tiles starting to crack. If left untreated, this may lead to hazardous mold growth.
Warm or Cold Spots on the Floor.
When a water pipe or sewer line begins to crack and leak, your home may be in serious trouble. This problem can cause damage that requires costly repairs. Even though it is not difficult to fix a damaged line, it may be challenging to identify the exact source of the issue. We have the latest equipment and use a special detection method that is extremely accurate, which makes the repair less invasive than other techniques. This saves you time, money, and aggravation.
Although it is possible to attempt DIY repairs on a water leak, they may not be effective. Many times, you can cause additional damage that will cost even more money to fix. It is smarter to leave the issue to a professional company.
After we detect a leak, we uncover its location and go to work quickly to resolve the problem without much disruption to your household. Instead of cosmetic fixes, our Dana Point plumber perform total pipe replacement so that you do not experience similar problems in the future. For added convenience, our business is insurance-approved, which means we may be able to work directly with your insurance company.
If you live in the Dana Point area and suspect a water leak, call us now. We are available 24/7.