If you are looking for an experienced plumber in Fountain Valley whom you can trust, we can ensure you that Cali's Choice Plumbing & Restoration is capable of handling a range of plumbing issues. No matter if you need to have a burst pipe repaired or to get a water heater installed, hiring a professional who can handle any plumbing problem that they encounter is vital. If you have a late night plumbing fiasco, Cali's Choice Plumbing & Restoration is your 24 hour plumber in Fountain Valley.
Plumbing issues don't have a schedule – regardless of time of day we are always available to assist you. Nights, weekends and holidays are the times that our customers need us the most, and we won't let them down. When you work with one of our trained experts, you can have peace of mind because they will always get the job done right the first time. Although some plumbing issues are easy to address, not all of them are. Whether you have a leaky pipe or burst sewer line, we will help you because no job is too big or too small.
Your plumbing problems can cause enough stress on their own, and we will make the repair process as simple as possible. Because we care about each of our customers, we will make the needed repairs without disrupting your home or place of business. When your No. 1 goal is to find a 24 hr plumber in Fountain Valley that stands out from the rest, you don't need to look any further because you have found us.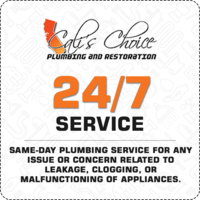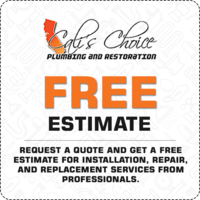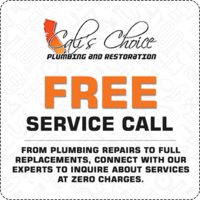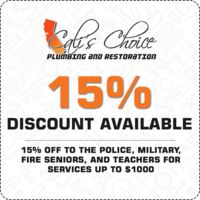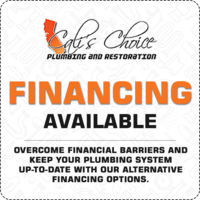 Why Is It Important to Hire a Plumber?
Plumbing has become increasingly complex over the past few decades. Although this advancement has made our lives easier, plumbing problems are now more challenging for a non-professional to resolve. It might be tempting, but trying to fix plumbing issues on your own can make them worse.
Without the proper care, a small leak can quickly get out of hand and cause your bathroom, kitchen or basement to flood. Flooding inside your home is an expensive problem that can cause irreversible damage to your property. When you want to prevent that from happening, only trust a qualified Fountain Valley plumber to help, and you will enjoy the best possible results.
When you contact Cali's Choice Plumbing & Restoration, you will be greeted by one of our friendly and caring customer service representatives, and they will dispatch a 24 hour plumbing technician within 60 minutes. If you want to put your plumbing issues in the past, call us right away, and we will see you soon. When you enlist our services, we will treat you like family because we know that our continued success directly depends on the satisfaction of our customers.