Water heaters are an essential part of modern households. A broken water heater can be really problematic for the people who are familiar with using warm water everyday. If you live in Fountain Valley and have a water heater that is in need of fixing, call Cali's Choice Plumbing & Restoration immediately to have your problem solved.
Cali's Choice Plumbing & Restoration is a family owned business based in California. We provide all kinds of plumbing services. Our plumbers are extremely professional and skilled. Also they work with staggering efficiency so that none of your time is wasted. Our services for water heater includes:
Residential Water Heater Installation
We install new water heaters for our clients. Residential water heaters are easier to set up, but many times easy tasks can go out of hand when handled by technicians without certifications, and you come to suffer due to the inefficiency at a later stage. We have certified and experienced technicians for carrying out perfect residential water heater installation in Fountain Valley.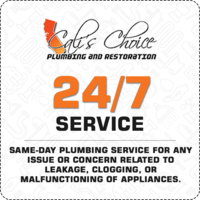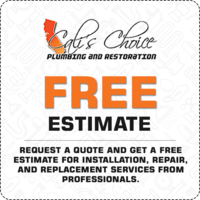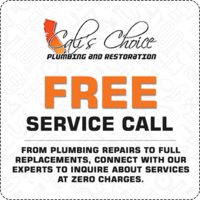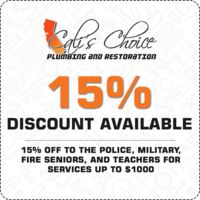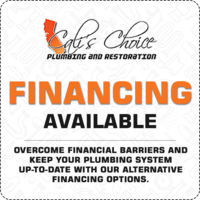 Commercial water heater installation
We also install water heaters in commercial buildings. The type of water heater in terms of size, capacity, etc. differs for many commercial buildings. A lot depends on monthly warm water consumption patterns and other factors. We help commercial property owners not only with the installation but in choosing the right product as well. 
We also offer water heater repair in Fountain Valley CA. We repair all kinds of water heaters and related systems. Call Cali's Choice Plumbing & Restoration right away if you have any kind of water heater issues from complete loss of heat to overheating, leaking tanks, related gas pipe issues, etc. From repiping your hot water related pipes to regular maintenance and check ups, our services cover all. 
Call us for a free consultation to know more about repairs or for water heater installation service in Fountain Valley.
Call Cali's Choice Plumbing & Restoration for
Water Heater Installation Service in Fountain Valley
Our water heater experts in Fountain Valley install and repair all kinds of water heaters. Our services are top notch yet affordable. We also help with procurement as well as installation and offer various pricing options to ease the financial concerns of clients.
One of the most common water heater types. These are also known as traditional water heaters. They are known to consume a lot of power, which leads to higher energy bills. But, depending on your property-related scenarios, a gas and tank-based water heater might be more appropriate than electric ones. Our water heater installation experts in Fountain Valley will give you the right advice through a free consultation. We guarantee the quality of our installations.
They are preferred over tank-based ones. The tankless water heaters consume less energy and have eco-friendly options too. Whether you are planning to install an electric tankless water heater or a gas-based tankless heater, you can count on us to get you the right products and have it installed.
We also have experience with installing hybrid water heaters or the heat pump water heaters and solar water heaters. The latter could be more expensive, but if you are interested in green products, and open to making all the necessary upgrades and additions to your property, we can get them installed with perfection. Contact us and find out in how many ways we can help improve your hot water systems. You will find that we are the best choice for installation, maintenance or water heater repair service in Fountain Valley.
Our
Emergency Water Heater Repair Services in Fountain Valley
Our plumbers in Fountain Valley are available 24 hours a day, seven days a week. Even on a public holiday, if you schedule an installation, replacement or repair, you will find us open for services. Our response rate is faster and more efficient. We also carry out our work without delays, as our team always comes well equipped.
For better plumbing experiences with your hot water systems, get in touch with our water heater repair and installation team in Fountain Valley.