While Irvine is a beautiful city filled with historic and antique structures, plumbing issues are not uncommon in older homes and buildings. When you're faced with an urgent plumbing dilemma, Cali's Choice Plumbing & Restoration is the trusted 24 hour plumber Irvine! Our professionals are ready for any plumbing crisis!
You should have a trusted plumber in Irvine available at all times. No one knows when a complication will arise. We're available to fix slab leaks, we can install new appliances, and we are knowledgeable of many general plumbing services.
No matter the time of day, our friendly plumbers are here to schedule a convenient appointment. For added peace of mind, we are available evenings, weekends, and holidays. When you have an urgent plumbing issue, we will dispatch a knowledgeable plumber in Irvine to solve the problem, within 60 minutes. Nothing is too complicated for our plumbing professionals.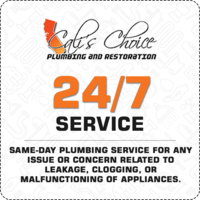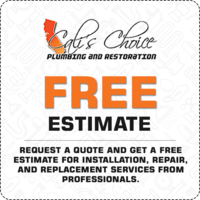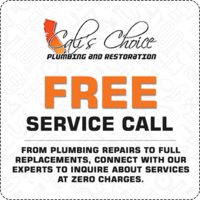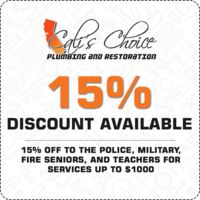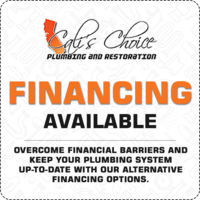 Since we complete the job without error the first time, you won't need to worry about repeat visits or future problems down the road.
Our 24 hour plumbing services addresses all types of plumbing concerns. We guarantee the most minimal disruptions to your home or office, when possible. When looking to uncover an exceptional 24 hour plumber Irvine, look no further than Cali's Choice Plumbing & Restoration.
Why is it Essential to Hire a Plumber in Irvine?
Over the years, plumbing technology has evolved. Many structures require complex systems that can be difficult to manage on your own. The average homeowner lacks the knowledge and tools to address a plumbing problem with success. Many times, a DIY fix ends up worsening the damage causing pricier repairs. For example, in the instance of a pipe bursting and water filling your house, you need to seek professional help immediately. Thankfully, our specialists are available to offer repair, day or night, whenever you need it.
Homeowners commonly ignore banging noises in the walls and spreading water stains. However, these issues require the work done by emergency plumber in Irvine. Performing novice repairs may continue the problem, as well as lead to expensive plumbing repair.
Our plumbers in Irvine are available to handle uncommon plumbing projects as well; our professionals understand the process and have the tools needed to accomplish the job.
Our 24 hour plumbing services provide non-stop convenience to clients who are experiencing plumbing issues in both, residential and business. Day or night, even holidays, we promise to deliver skilled results. To service all of your specific needs, we are available 24/7. If faced with any plumbing problem, call us now and schedule an appointment.