The residents of Irvine are talking, and its not about the beautiful weather or tall palm trees. They are asking for help. "I have a ceiling leak, what can I do?". Well thankfully Cali's Choice Plumbing & Restoration are here to help! Plumbing issues can damper anyone day and a leaky ceiling can make you feel like your in the middle of a rain storm in your living room. Call our certified plumbers 24 hours a day, 7 days a week to get it repaired ASAP!
One of the most common causes of leaks would be attributed to problems with your plumbing system. If this is the case, you should contact a certain plumber to assess the situation and correct the problem.
Some of the other causes of leaks include a problem with the roof, blocked gutters, frozen water under the roof during winter, snow that blows through a ridge vent during a heavy storm as well as water that seeps through the ceiling after a shower.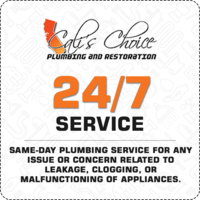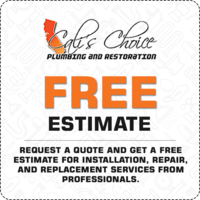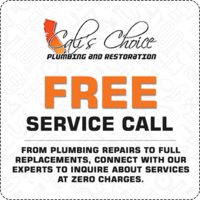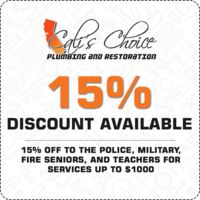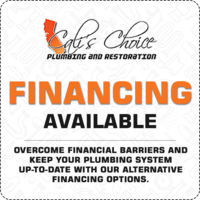 So, how can you tell if I leaky ceiling? There are many tell tale signs that are noticeable when there's a leak in your ceiling, including:
Do you notice mildew or mold growing in the area of the leak?
Is there a sour, musty smell that hangs in the air?
Is your paint peeling  or wallpaper that bubbling?
Loose tiles and/or dog-eared vinyl flooring next to the tub.
Flaking wood finish located near the shower.
Recurring standing water after taking a shower.
Luckily, the problem can be prevented before it starts to leak, but this means you will have to look into it on your own accord. Leakage prevention is always a good idea. If you want to keep unnecessary frustration out of your home and life, prevention is always your best bet. You should invest in a professional roof inspection on an annual basis. This can be a great idea for people who want to do anything and everything they can to stop water damage before it even starts. If you don't ever want to deal with the inconvenience of leakage on ceilings, an in-depth professional assessment can go a long way for you.
Professionals can pinpoint potential issues that can lead to leakage and all kinds of woes. They can frequently save you significant amounts of money on repair services as well. If you want to dodge the stresses of time-consuming leakage, being proactive is always the way to go. Yearly roof inspections can do you a lot of good. They can end up keeping a lot of hassles away, too.
If you believe that you have a leak for any reason whatsoever, you need to take action. You should never delay taking action, either. If you make the mistake of waiting around, you could actually be giving your leakage issue the opportunity to get more out of hand. If your leakage problem gets worse, it can bring on consequences that are worse as well. Dealing with these consequences can cost you a pretty penny, too. That's why you should always try to nip leakage headaches in the bud as soon as they pop up. You should never be lazy about keeping up with your property. Being lazy and putting things off can often make your situation a lot worse and more complicated in the long run. If you believe that you have any kind of leakage dilemma, don't try to take care of it by yourself. Understand that you need the assistance of a skilled and experienced plumber.
If you are in need of a Irvine plumber and restoration professional to help repair a ceiling leak, Cali's Choice is the correct choice! Whether you have an emergency situation or are in need of regular repair services, Cali's Choice Plumbing & Restoration has the expertise, experience and equipment to deliver quality services in Irvine. Reach out to us at any time of the day or night and our friendly staff will be happy to serve you. When it comes to repairing any kind of leak, we have the expertise, experience and right equipment to do a satisfactory job. Our customer service is at the core of everything we do, we love our clientele! When you need a reliable partner to help you in case of sudden damage, you can take advantage of our emergency services.
Plumbers with extensive experience in leak detection and water damage
Emergency service can be at your house in less than an hour, any time day or night
No job is too big or too small
Direct insurance billing for any home damage, water damage, or restoration
Get up to $1,000 OFF your insurance deductible, instant savings
Licensed & insured plumbers, they're friendly too!
We treat our customers like royalty, no matter how big the job