A flooded house is a property in danger and if things are not resolved quickly enough then it may get damaged severely. That is why Cali's Choice Plumbing & Restoration team offers 24 hour support for flood damage restoration Lake Forest requirements. This includes fast response to calls, assistance on phone and on-site repair and restoration work.
Our specialized flood restoration Lake Forest covers comprehensive solutions from assessment and inspection to repair and complete restoration. This also covers odor removal and decontamination services in addition to structural element repair like walls and floors as well as content cleaning and restoration.
Our team comprises technicians with the right certifications to handle any kind of flood damage restoration Lake Forest jobs. We have the best resources in terms of equipment, tools, restoration facility, etc. to offer you all kinds of water damage restoration services from repairing damaged roofs to plumbing pipe repair. If the flooded property has signs of mold growth, our team is certified as well as equipped to deal with mold removal.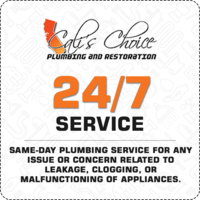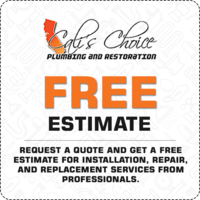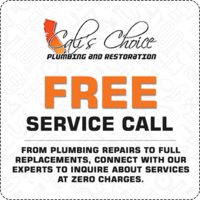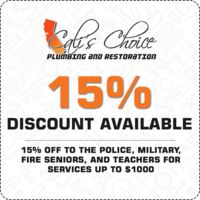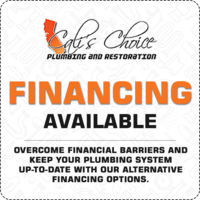 We also have a team of experts for residential property flood damage restoration Lake Forest CA. They are experienced in cleaning and restoration residential properties of different types, having served residential clients for decades.
Whatever be the situation you are facing due to water damage, be assured to find timely and efficient cleanup and restoration solutions that come with a guarantee and affordable pricing options. Cali's Choice Plumbing & Restoration is a water and flood damage restoration expert, with the ability to offer the very best in restoration solutions. Call our flood damage repair team in Lake Forest if you need help with damage restoration any time. We are open 24/7.
Get Help from Specialised
Flood Restoration Experts
The services that we provide.
Our services range from debris removal, water extraction, drying and dehumidification and flood damage rescue to content restoration, odor removal and sanitization.
Hurricanes and extreme storms are a threat to your property. Our services include removal of debris and other sorts of objects that accumulate at your property due to such natural disasters. We have the best equipment for cold-water extraction or any kind of water extraction. When you choose us to do the job, we can remove any trace of water in your property, cutting down on possibilities of future damage from sitting water. Our residential property flood damage repair Lake Forest ensure that your property is clean, safe and secure before they consider their job as completed.
Our residential flood restoration services team is known for their high level of competency in fast and total repair and restoration. They comply with all norms and health and safety rules to ensure that your residential property cleanup and restoration is of the highest standards.
24 hour availability of Water Damage and
Flood Damage Repair Lake Forest
We offer flood damage repair services in Lake Forest such as cleanup and restoration due to sewage backup, kitchen plumbing leaks, bathroom and toilet flooding due to burst pipes, etc. Our plumber will not only cleanup, dry and sanitize the affected areas but also restore the damaged plumbing system in addition to damaged floors, walls and belongings.
We offer emergency support for flood damage repair Lake Forest, through which any customer can get help within minutes of services enquiry. If you need help with pack out and content storage, our Flood Restoration team in Lake Forest can arrange for the same as well.
Get the help of a certified, licensed and insured team,
call Cali's Choice Plumbing & Restoration for any flood damage restoration service in Lake Forest.