Indoor flooding whether in a residential requires immediate attention. Cali's Choice Plumbing & Restoration has a specialized and licensed team offering emergency water or flood damage restoration Mission Viejo. Flood waters create havoc, bringing dirty water inside basements or ground floor rooms along with debris. If left unattended for hours, your property could also become a breeding ground for various health hazards.
One call to our emergency service flood restoration Mission Viejo team will get you help within an hour or within minutes. With our specialized team at your service, you get complete restoration solutions from water extraction and drying up to cleanup and decontamination of rooms, furniture and contents affected by water damage.
Flooding inside your home or business premises can also occur due to pipe bursts or serious leak issues in appliances such as water heater or a washing machine. We advise you to stop your water supply and contact us immediately. We will not only dry out the waterlogged spaces but also speedily repair the plumbing system or appliances.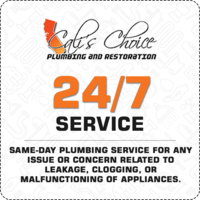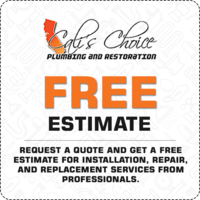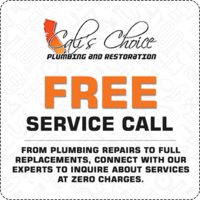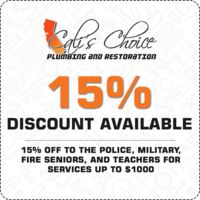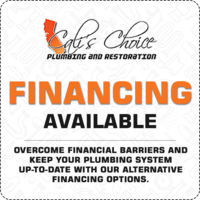 Our Mission Viejo team offers a range of affordable flood damage restoration solutions and help you minimize damage progress owing to water penetration into various elements of your property. Along with water extraction, drying up, cleanup, dehumidification and sanitization, we also extend our solutions to include mold & fire damage reconstruction, structural repairs and other damage restoration activities, as the situation demands.
Cleanup and damage restoration processes need to comply with certain standards and should be executed by teams with certifications to ensure various health, safety and efficiency requirements. Cali's Choice Plumbing & Restoration assures you complete adherence to all the required industry standards while ensuring compliance with health and safety requirements.
We provide the best flood damage restoration Mission Viejo. Our plumber in Mission Viejo have a proven track record of excellent restoration services which spans several years. All restoration work is supervised by experts with all required certifications, ensuring compliance to the best in standards. Our services are available 24/7.
Even if you call us in the middle of the night, you will get a fast response and assistance.
Flood Damage Restoration
from Cali's Choice The services we provide.
We provide comprehensive flood damage repair Mission Viejo, which includes.
Water extraction and drying process :
Our teams are furnished with smart water extraction and drying equipment, and they verify and ensure complete drying up has been executed.
Moisture detection and dehumidification :
We use equipment capable of infra-red thermal scanning which pinpoints even the smallest source of the moisture.
Deodorizing and decontamination :
Our team performs a thorough deodorizing and decontamination process.
Cleanup and sanitization :
This includes cleaning and restoration of carpets, rugs, furniture and upholstery and other objects affected by water damage, which requires on-site water damage cleanup.
We also help with pack out and restoration for objects that require cleanup in a specialised facility.
We give the most cost-effective residential flood restoration services Mission Viejo. All of our services are directed at providing you a total solution for the water damage to your property. Call us to get high quality but affordable water damage restoration services in Mission Viejo ca.
Cali's Choice
Flood Damage Repair Mission Viejo
No matter the extent of water damage, our licensed and insured team's services enable optimized recovery of damaged elements and minimal damage progress. We also help with cause and origin investigations for indoor flooding to help with insurance claims.
Cali's Choice Plumbing & Restoration also extends solutions for mold removal and remediation, repairs of house frames, walls and other structural elements, electrical repair services, along with flood damage restoration Mission Viejo.
We deliver a quality service and we always drive our efforts to assure your 100% satisfaction. For residential flood damage repair Mission Viejo, contact Cali's Choice Plumbing & Restoration.