With its picturesque landscape and temperate climate, Mission Viejo CA is a popular place to live. Rainfall fewer than fourteen inches annually means that water is a valuable resource in Mission Viejo. That is why the detection and repair of water leaks are important to home and business owners alike. Cali's Choice is a 24/7 plumbing service that provides the best water leak detection specialists in Mission Viejo.
What causes a water leak?
Age and weather are the main culprits of water leaks. If you live in a house with older plumbing, your pipes likely have degraded, allowing water to seep through and do further damage to the plumbing system. Dramatic changes in weather also put stress on pipes and their joints. Undetected water leaks over time can damage the structure of a building.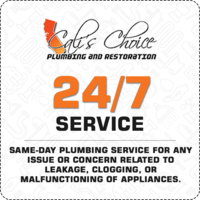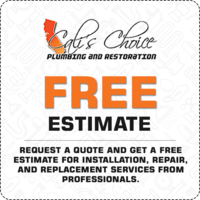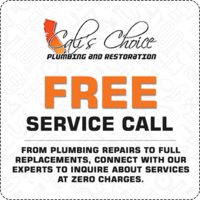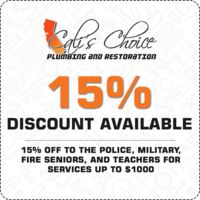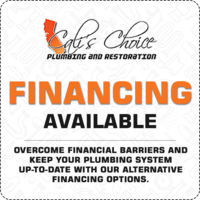 What do I do if I suspect a water leak?
Finding the source of the leak needs to be done immediately to prevent further damage. While some leaks can be detected by the average homeowner, most leaks cannot be found without looking behind the walls or under the floor. If you suspect a water leak, contact a company that specializes in leak detection.
How can I tell if I have a water leak?
Water leaks often have telltale signs:
Your water heater is constantly running
Noticeable wet spots outside or near the stucco
A warm spot in the floor over a hot water pipe
Higher-than-normal water or gas bill
The sound of water flowing through the pipes when nobody is using water
What is involved with water leak detection?
Professional water leak detection involves experience and specialized technology to pinpoint the location of the leak. Our leak detection technology senses even the smallest discrepancy. Once the leak has been diagnosed, a course of action for repair can be determined. It is important that the person you hire is equipped with the right technology to detect leaks and other problems. This will help prevent further damage to your home or office building.
Some home repairs can be done by owners, but complex plumbing repairs such as water leaks should be done by a professional. Their experience, tools, and technology ensure that the problem is fixed at the source. Allowing a damaged water line to stay active can result in further leaks on the same line.
We offer many plumbing and repair services, but our specialty is leak detection. We use non-invasive detection technology to identify leaks without tearing apart walls, floors or ceilings. Our Mission Viejo plumbers are trained and equipped to find the leak quickly and resolve the problem with minimum disruption to you and your family.
Don't let "just a leak" turn into a financial disaster. If you suspect you have a water leak, call the professionals at Cali's Choice Plumbing & Restoration. Our trained and experienced technicians are available 24/7 in the Mission Viejo, CA area.