Oceanside, CA, offers sunny beaches, a historic wooden pier, interesting museums and a thriving harbor village.
When you're lucky enough to call this casual coastal community home, you want to protect your personal piece of this beautiful area.
If you suspect that there's a water leak beneath your property's concrete slab, that's damaging your home, who can you trust to fix the problem properly? Cali's Choice Plumbing & Restoration is a local company offering 24/7 emergency service. We are ready to be your source for slab leak repair Oceanside.
When a water line that runs beneath the concrete floor of a home springs a leak, homeowners often call it a disaster; industry professionals call it a slab leak.
Sometimes, these leaks are tiny, allowing a trickle of water to escape. Others are larger, releasing a flood of water to wreak havoc. Regardless of their size, slab leaks can be very destructive. Why do they occur? Corrosion, shoddy soldering, poor water quality and improperly wrapped copper can all be factors. Even simple wear and tear can be a culprit.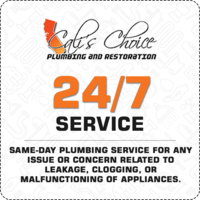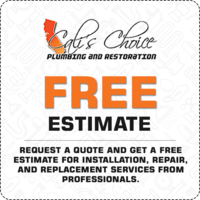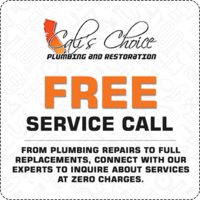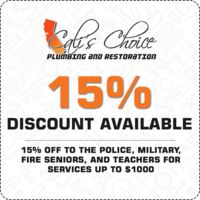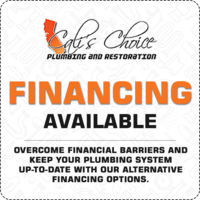 You cannot see beneath your home's concrete slab, so how can you tell if you have a slab leak? There are clues that can indicate that you might have a problem. For example, a water bill that suddenly soars is often a sign of a water leak in Oceanside; in this case, the leak could be beneath the slab or elsewhere in the home. Other signs make it obvious that you might have a problem beneath the slab. Indications of a possible slab leak include:
Sounds of running water when all the water is turned off
Cracks in walls or flooring
Excessive moisture beneath the flooring
Mildew or mold under the carpeting
An unexplained hot spot in the flooring
How to Handle a Slab Leak
If you suspect that you have a slab leak, then it's time to call for professional assistance. The location of these leaks makes them difficult to work on, so you'll need an experienced plumber you can trust. The best way to fix the problem will depend on the specifics of the situation. Options include:
A Reroute:

With this repair, the leaking line is disconnected from the system and a replacement line is run above ground.

A Direct Access Repair:

After a section of concrete is opened up to provide access, the segment of pipe that is leaking is cut out and replaced.

An Epoxy Restoration:

If the leak isn't severe, it might be possible to fix it by installing epoxy and curing it in place.
Plumber in Oceanside has the training and resources to inspect your home's entire system, correctly identify the real problem and provide you with a detailed diagnostic report.
They can also explain your options for repair. When choosing the course of action, bear in mind that the least expensive fix may not offer the best value. Ideally, you want a comprehensive repair that will address all your current plumbing issues and help prevent future problems.
As a local plumbing service in Oceanside, we take pride in providing the quality service that our neighbors deserve when they need it most. If you are concerned about a slab leak, don't hesitate. Call Cali's Choice Plumbing & Restoration today to arrange a consultation for your slab leak repair Oceanside.