Do you have a leak in your ceiling? Are you tired of getting wet when you're watching TV on your couch? Do you need it repaired ASAP but you don't know how to do it? Don't worry! Cali's Choice Plumbing & Restoration is here for you! We specialize in leak repair and use state of the art leak detection tools and repair equipment.
Do I Have A Ceiling Leak?
The most obvious sign of a ceiling leak is a water spot and dripping water, but there are also other signs. Do you notice any mildew or mold growing around the leak site? Do you notice your paint peeling or your wallpaper bubbling? How about a musty smell? Do you walk down your hallways or enter a room and smell a sour smell that just won't go away? These are all tell tale signs that you have a leak in your ceiling. If this is the case, it's often too late to try and deal with it yourself. Cali's Choice Plumbing & Restoration employ certified professional plumbers who will assist you with all your plumbing needs.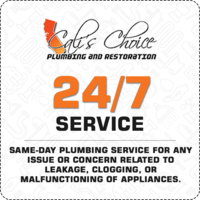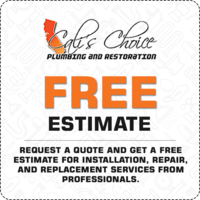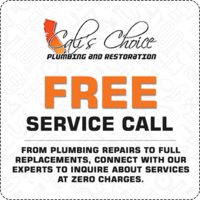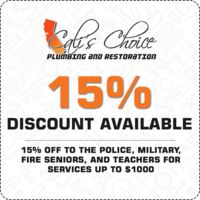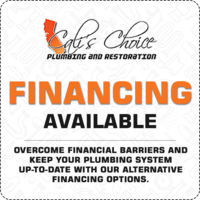 Could The Leak Have Been Prevented?
Yes! If you want to keep unnecessary frustration out of your home and life, prevention is always your best bet. You should invest in a professional roof inspection on an annual basis. This can be a great idea for people who want to do anything and everything they can to stop water damage before it even starts. With that being said, while it is possible to prevent and correct leaks on a wall ceiling, it requires great expertise. In most cases, water seeping through wall ceilings will be as a result of problems with your plumbing. Since only a professional plumber will be able to inspect the plumbing system in your home and carry out repairs on all defective areas, it is important to leave the job to the pros. If you are unprofessional and attempt to do it yourself, there is a chance you can severely damage your home and even get hurt.
I Believe I Have A Leak,
What Do I Do Now?
If you believe that you have a leak for any reason whatsoever, you need to take action quickly and call an experienced Rancho Bernardo plumber. If you make the mistake putting it off and not repairing it ASAP, more time will elapse and the leak will get worse and worse and potentially create a hole in your roof. If your leakage problem gets worse, it can bring on consequences that are worse as well. Once the leak gets so bad that the ceiling needs to be replaced, you could end up paying thousands of dollars.
That's why you should always try and take care of it as soon as they pop up. You should never be lazy about keeping up with your property. Being lazy and putting things off can often make your situation a lot worse and more complicated in the long run. If you believe that you have any kind of leakage dilemma, don't try to take care of it by yourself. Understand that you need the assistance of a skilled and experienced professional.
Cali's Choice is always the correct choice! Whether you have an emergency situation or are in need of regular repair services, our ceiling leak repair Rancho Bernardo team has the expertise, experience, and equipment to deliver quality services. Give us a call, any time of the day or night and our friendly staff will be happy to serve you.
If you are in need of a plumber and restoration professional to help repair a ceiling leak, we have the expertise, experience and right equipment to do a satisfactory job. Remember, we love our customers! We take pride in the customer service we provide for our wonderful people in Rancho Bernardo. When you need a reliable plumber to help you incase of sudden damage, you can take advantage of our emergency services, available 24/7!
Plumbers with extensive experience in leak detection and water damage
Emergency service can be at your house in less than an hour, anytime day or night
No job is too big or too small
Direct insurance billing for any home damage, water damage, or restoration
Get up to $1,000 OFF your insurance deductible, instant savings
Licensed & insured plumbers, they're friendly too!
We treat our customers like royalty, no matter how big the job