Vista residents! You know that water leaks are a problem, but did you know just how much of a problem they become if left unattended? We here at Cali's Choice Plumbing & Restoration have news for you, they affect your health, cause you a tremendous amount of effort, and cost you a lot of money in the long run.
What Is A Water Leak And What Causes Them?
A water leak occurs when water or moisture is drawn out of pipes or fixtures, it's known as a water leak. These annoying leaks often come to the attention of Vista homeowners by leaky, dripping faucets, shifted washing machines, and old tankless water heaters. Fortunately, we have great news for our Southern California residents.
The good news is it can be fixed with the right water leak repair Vista. Our trained and certified specialists have years of experience in detecting and repairing water leaks and are available 24 hours a day, 7 days a week for all of your plumbing emergencies.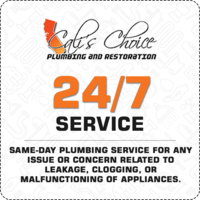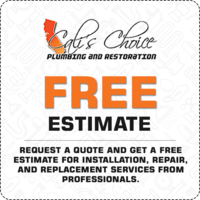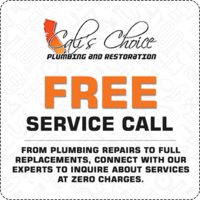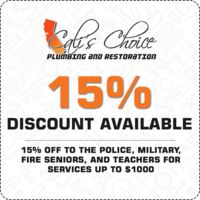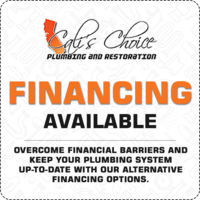 Signs and Symptoms of a Water Leak
If you suspect you may have a water leak, you can check the following:
Check your water meter

– This is the most effective way to check if there is a leakage in your plumbing system. The leak indicator can help you determine if there's a water leak. You can take a reading and then note another reading after 1 or 2 hours. During this time, make sure that water isn't used inside or outside your house. If you notice there is a change in the reading, there is a water leak in your house.

Leaky faucets

– This is usually because of worn rubber of washers. The washer, which is located under the handle is luckily very easy to replace.

Leaky toilets

– Leakage from toilets can ultimately lead to gallons of water wasted. Sometimes this can go unnoticed, and in order to determine if you have a leak, you can add some drops of food coloring in the toilet tank. Periodically check your toilet bowl to see if any colored water has come through. If not, there is no leakage in the toilet.

Other leaks

– Look out for wet patches on the walls or discoloration patches. Water leaks are much harder to detect as wastewater is moved by gravity and not under pressure.
What Can I do If I Have A Water Leak?
If you suspect or find a water leak in your home or business, it's important to locate the source of it right away. All of our Vista plumbers are trained to locate the most difficult of water leaks without causing unnecessary damage.
We can give you an in-depth assessment into your home's pipes and drainage system and can fix issues involving water pressure and conduct tests to detect hairline leaks.
We can detect these leaks by using specialized water leak detectors residential in Vista to test your walls and floors to determine the exact nature of the leak. Afterward, we'll create a plan of action to fix the problem.
The Importance of Getting Professional Help
If you leave water leak unattended, it will do a lot of harm. Leaks are capable of destroying drywall and can be the culprit behind making tankless water heaters burst.
Water leaks can also ruin flooring and can introduce mold into your house or environment. Your plumbing system can even collapse due to water leakage that was left there for too long.
All these issues can lead to you spend a lot of money on water that was never used by you or your family. Don't wait until it's too late to get the help you need! Cali's Choice Plumbing & Restoration is here for you 24/7 for your plumbing.