General Plumbing Services In Orange County
Not just a Plumber, a Great Plumber!
It is hard to find a plumber you can count on, but relax because you've finally found one.
With over 20 years of experience in plumbing, we have a team of professionals who can be at your doorstep within 60 minutes, in any of our local.
From leak detection, water heater repair, drain cleaning, camera line inspection, and all the way to water damage restoration or complete reconstruction, we do it all.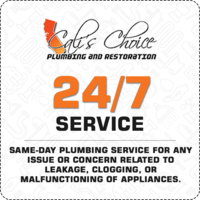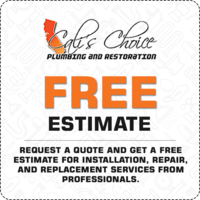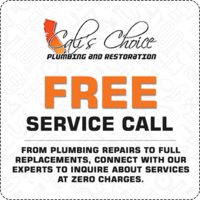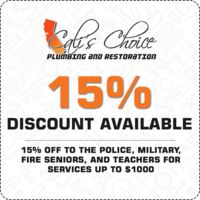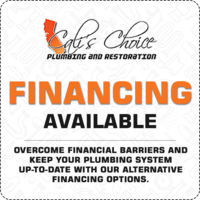 Any time of plumbing issue can spell disaster for your home or business, because of the generally errosive qualities in water. Building materials especially are easily damaged by water on the loose, so it is important to have a professional on your side when dealing with any sort of water problem. Trust our team at Cali's Choice to deliver based on years of experience, top of the line technology, and a friendly attitude.
Plumbing Service Highlights
Plumbers with extensive experience in all services, a true FULL SERVICE plumber
Emergency service can be at your house in less than an hour, any time day or night No job is too big or too small
Direct insurance billing for any home damage, water damage, or restoration
Get up to $1,000 OFF your insurance deductible, instant savings
Licensed & insured plumbers, they're friendly too!
We treat our customers like royalty, no matter how big the job
What it Means to be Full Service Plumbing
Many companies claim to be full service plumbing, but don't truly deliver. A full service plumbing company will be able to deliver any type of service, and guide you throughout your service process without changing contractors, companies, etc.
We have a fully staffed arsenal of talented plumbers, contruction experts, mold experts, and water damage experts that assist with any type of plumbing job. Whether it be a very basic drain cleaning, or a complete home reconstruction after a fire or flood, we can outshine any competitor.
Only with years of dedication have we earned the reputation and team of plumbers who are truly at the top of their industry, which has given us the title of Cali's Choice for full General Plumbing Services in orange county.
Why Use a Professional Plumber?
There's no doubt about it, not all of plumbing is rocket science, and there is plenty of opportunity for do-it-yourself type work. However, there are many areas in which a professional plumbing service is needed, due to the complexity of materials and risk of serious damage to your property. Not to mention the speed at which a professional can deliver a service, as well as the peace of mind you feel afterwards knowing it was done right.
A professional will use the latest technology to properly identify an issue and repair it. Some examples are infrared devices to detect leaks, or a humidity gauge to determine if all of the water has been removed from an area affected by water damage. These small steps are just one piece of how we 100% guarantee our plumbing service and keep our customers happy.
Additionally, we carry all the latest licenses and permits needed to perform plumbing services in your local area. You do not need to worry about liability for injuries or anything else, either, as all of our plumbers are insured. This ensures the safety of our employees, as well as the home or business's property. A plumbing disaster can become extremely costly to repair so having it installed properly the first time is essential.