If you desperately need to reverse the effects of flood damage on your property in San Diego, Cali's Choice Plumbing & Restoration is the best choice for you. Our emergency flood restoration San Diego experts use the latest state-of-the-art equipment and techniques to remove the floodwater, decontaminate the property, and restore damaged surfaces and furniture.
During flood damage, standing water and moisture can lead to the growth of bacteria and mold, which in turn can cause allergic reactions and other health issues. At cali, we prioritize your health and well-being. That is why our flood cleanup San Diego include odor removal, mold removal, and disinfection to ensure that you, your family, and your staff are 100% safe and healthy.
We understand that certain objects might have special significance in your life. Our experts make a lot of effort to salvage such items that are highly valued by you. We discard damaged objects according to the latest Environmental Protection Agency (EPA) guidelines.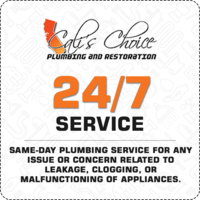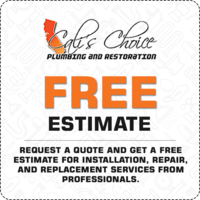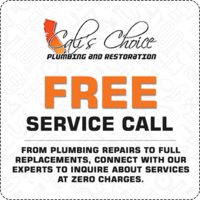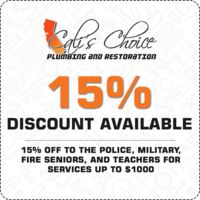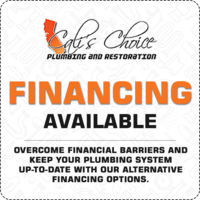 Our flood damage repair San Diego include:
Assessment of the damage:

Upon reaching the site of the water damage, we immediately make sure that there isn't any electrical fault or gas leak that can render your property unsafe. We also assess the extent of the water damage and decide upon an appropriate restoration technique according to the stage of the damage.

Pack-out services:

We pack and transport the salvaged objects to our temperature-controlled facility for storage and restoration. During this process, we maintain a detailed inventory of the transported items to ensure 100% accountability of our services.

Water removal:

It is essential to remove the floodwater from your property in as little time as possible. We use industrial suction pumps and vacuums to extract water from your property at a rapid rate.
Drying and Dehumidification
The drying and dehumidification process involves the removal of residual moisture after water extraction. We use a combination of high-velocity air movers and industrial dehumidifiers to remove moisture from the air and from various surfaces. We also remove any mold that may have developed on the drywall, floors, or furniture.
Cleaning and sanitization
We clean and sanitize all your personal belongings to avoid unwanted mold and microbial growth that can pose a significant threat to your health and well-being. Our professionals will also give your drapery, clothing, and carpets a complete antimicrobial treatment. We use HEPA air scrubbers to remove unwanted particles such as mold spores from the air.
Odor Removal and Deodorization
Flooding of your property often gives rise to unwanted odors due to the decay of organic matter. Our deodorization experts can quickly identify the source of offensive odors and eliminate them. They use the thermal fogging technique or the ozone deodorization method according to the intensity of the odor.
Restoration of damaged surfaces and furniture is arguably the most crucial part of the flood damage repair San Diego. Our restoration experts can replace damaged insulation and drywall. We can also replace your damaged wooden or tiled flooring and polish your furniture.
Our technicians regularly monitor the moisture levels to speed up the drying process and avoid excessive humidity. Call us right now and experience our dedicated services.
Services for
Emergency Flood Restoration San Diego
Get in Touch With Cali's Choice Plumbing & Restoration.
Our dedication to our customers for decades is the reason we have become one of the leading flood damage repair San Diego. Unlike most other service providers in the region, we do not consider our job to be successful until we have fully restored your property to its pre-damage state.
We do not leave any stone unturned to ensure the health and well-being of you and your loved ones. That is why we undertake thermal imaging to detect residual moisture at the end of the cleanup process.
Our mold removal and disinfection services will ensure that you remain healthy when you get back into your property. We have tied up with the leading insurance providers and we bill insurance directly to make the entire process convenient for our customers. Cali's Choice Plumbing & Restoration is well-known throughout California for its prompt response to emergencies.
We have hundreds of full leaded vehicles with all the necessary equipment for water extraction, drying, and flood damage restoration. Our experts are IICRC certified and are friendly too. Call us today for flood cleanup San Diego, and we can assure you that you won't be disappointed.