Are you concerned about your water heater? Does it become faulty pretty often, and your regular plumbers cannot provide proper guidance? Most companies that claim to be experts are not equipped to deal with the most recent models of water heaters. As a result, Cali's Choice hires only the most experienced and certified plumbers to handle any type of modern plumbing problem in San Diego.
Problems with water heaters are not uncommon. In fact, this single appliance is more prone to malfunction than any other kitchen or bathroom appliance. Some of the most common issues are low water pressure, overheating, a stuck valve, a leaking water tank, a faulty gasket, and so on. We guarantee a proper repair job on all types and brands of water heaters, regardless of the problems. Our water heater repair teams in San Diego are made up of some of the best plumbers. We can handle all of the common issues. But if your water heater has a unique issue, we have the expertise to handle it right away.
Water heater repair services, including inspection alternatives, are available 24/7. To fix the problem at its base, we use the latest cameras and equipment. The majority of our plumbers are equipped to avoid time wastage while work. We guarantee that the project is completed properly within the estimated time. We can also help if you wish to replace your old, defective water heater. For that, we offer good replacement deals. You can prolong the life expectancy of your old heater by making intelligent choices. We have an active customer support service to help you make the best decisions based on your budget and requirements.
When you deal with us, there is no element of surprise. Whatever happens, it happens with your approval and active participation in the process. It is important that we do all possible to make your idea a reality. Everything, from payments to customer service, is built by keeping customers in mind.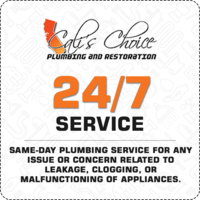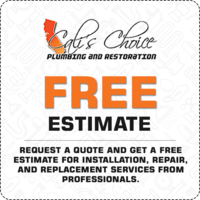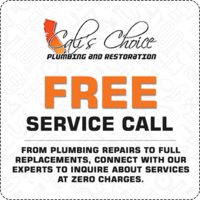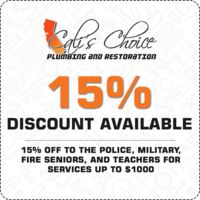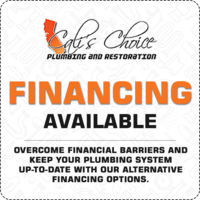 Looking For Emergency Or
Same-day Water Heater Installation In San Diego?
Same-day water heater installation in San Diego is offered by Cali's Choice. We have plumbers that can install even the most complex water heaters properly and quickly. While it is true that some water heaters demand a little more caution than others, most of the time, the problems are easy to deal with if the plumbers have adequate knowledge of the system. This is why we have training sessions for our plumbers and technicians. They always remain updated about the new technologies and techniques.
You may always call our customer support team for guidance if you are unsure about the type of water heater you need for your home or office. We will recommend the most appropriate choices. All the different types and brands of water heaters are available at Cali's Choice. The products we sell come from certified distributors are supported by long-term guarantees. With us, you will get a variety of affordable and customizable package choices. To begin, you can compare our pricing to others to discover how fair we are. We provide all of our estimates and pricing upfront, with no hidden fees.
Although commercial water heater installation may require a bit more time, we can guarantee smooth and hassle-free support from our end. We have a wide range of commercial water heaters as well. Contact our customer support to know more about our residential and commercial water heater services.
Cali's Choice is not only concerned with repairs and installation but also the maintenance, clean-up, replacement, upgrades, and tuning of your water heater services. For all your water heater problems, we are the one-stop solution center. Still unsure about our quality? See our website for testimonials and comments.
Cali's Choice offers a wide range of environmentally friendly solutions and goods, ranging from plastic-free steel pipes to solar water heaters. Numerous alternatives are available. During the installation or maintenance of your water heater, we will clean up any waste in an environmentally responsible way.