Cali's Choice Plumbing & Restoration will find the best solutions for any slab leak problems you are facing. Slab leaks are pretty common issues faced by property owners in Temecula. If there are hot spots or unusual wet, damp spots on the floors in your home or office, it is most probably due to slab leaks. Cali's Choice Plumbing & Restoration has a dedicated team for slab leak repair Temecula, with the experience and tools to accurately figure the source and type of slab leak. Whether it is a sewer line pipe burst or a pinhole leak, the wrong alignment of pipes, or damaged pipes, our team handles it all. We repair and restore slabs in a perfect manner. Decades of experience in this field has given us a high level of expertise in delivering solutions that are right for your home.
We deem our reputation to be of highest concern and that's why we give the most efficient Slab Leak Temecula. Your slab pipe leak problems will be detected by certified and highly trained plumbers, with access to a range of equipment from listening tools to gas tracer systems and video pipe inspection systems. A video pipe inspection helps to locate the exact spot of the leak, and detect any damage within the pipe as well.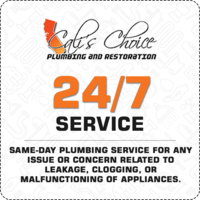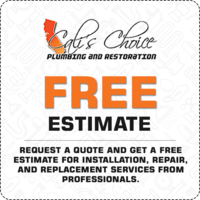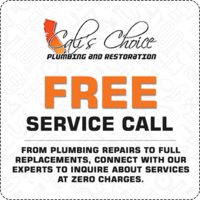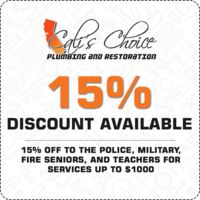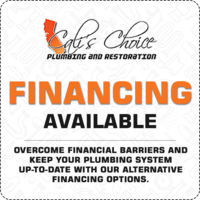 A visual analysis is not always enough. Additional steps are required to determine the nature of leak, the best-fit repair options and the right procedure to go about it. Often direct access pipe repairs get very expensive. Digging might mean your new backsplash might have to go, or it could also raise structural concerns. Partial repiping, pipe rerouting, pipe lining are other possibilities that need to be carefully evaluated. We also provide cost-effective slab repiping services.
Contact Cali's Choice slab leak repair Temecula teams for getting durable and effective solutions.
Cali's Choice
Slab Leak Detection Temecula
Slab leak repair Temecula is not an easy job. That's why it's better that you always entrust this work to the professional experts. We have some of the best, hand-picked, highly skilled plumbers in our team. These workers are licensed, certified, trained and they also have a robust track record.
We have different kinds of non-invasive tools for slab leak detection. Depending on various factors related to your property from its location to the kind of tiles and floorings you have, we use appropriate listening and leak inspection tools.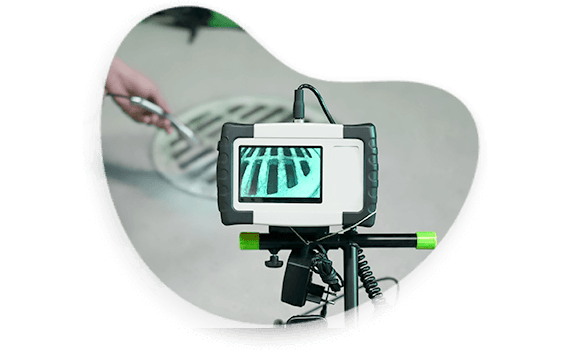 If you have been faced with slab pipe leaks a number of times, it is good to get the pipes inspected. We have camera-based pipe inspection methods that help in accurately locating the leak as well as pipe conditions and possibilities of leaks in the near future. When we find out that the leaks are minimal and the pipe is otherwise in healthy condition, then we can repair the damaged sections swiftly and the costs will also be minimal in such cases. This might sometimes be risky or expensive, as it involves digging up the concrete and depends on where the digging needs to be done.
When you have a Cali's Choice plumber to inspect your slab leak issues, you are sure to find solutions that fit your budget. Our charges are very reasonable and we always go for upfront pricing, so that you are not surprised with unexpected costs all of a sudden.
Cali's Choice
Slab Leak Repiping Temecula
We offer pipe rerouting, pipe lining and repiping services to repair your slab leak and pipe issues. To reroute, we shut off the pipe then route new pipes into the walls and ceilings. If the whole slab pipe system is deteriorating, we can do a complete slab repiping or pipe-rerouting. We also offer partial slab repiping if that solves your issues for a long time.
We can help you to get certified pipes and products from regional manufacturers at low costs. Going for these cost-effective yet quality products could cut down the overall costs. We never upsell or cross sell our services and we always help our clients to make a fact-based decision.
To know more about our slab leak repair Temecula, call us, email us or send an online inquiry.