Call Cali's Choice
for all your Hot Water Needs
Water heaters seem to malfunction at the most difficult times. In fact, anyone could run out of hot water for a number of reasons at any time.
The water heater is one of the most essential items of any household, with people relying on it for almost everything, from bathing to cooking and cleaning.
When it starts to fail, our skilled teams are here for your aid. Cali's Choice offers a range of water heater repair Temecula CA.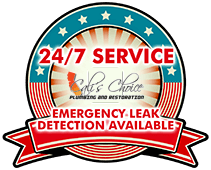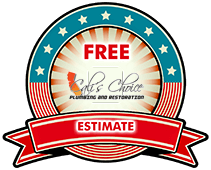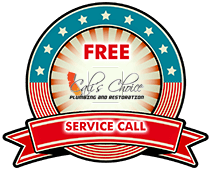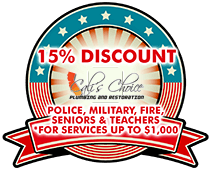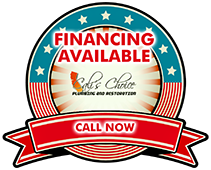 Cali's Choice – Offering Fast and On – time Water Heater Repairs
If you are in need of water heater repair Temecula, you can rely on our highly-skilled plumbers and technicians at Cali's Choice. We have been serving customers in Temecula for over decades, making us experts in a wide range of water heater related services near you.
If you got a leaky or broken water heater, call us right away. Our plumbers will identify the exact source of the issue and treat it well, getting your job done right the first time itself. Do you need to replace your old water heater with a new one? We have got it covered too. Our technicians will recommend a variety of options, where you could freely make your choice based on your needs as well as your budget.
Emergency Water Heater Repair Near Me
There's no definite time for your water heater to start failing. With Cali's Choice 24 hour water heater installation Temecula, it doesn't matter at what time it breaks. Call us as soon as you notice something wrong with your heater. Our plumbers will be heading to your place to assess and fix the issues right away.
Call Us! Our Expert Technicians are Here for You
Contact us for fast and reliable water heater installation Temecula. We guarantee same-day service and on-time arrivals. We will always provide upfront pricing before our teams begin any of the repairing or restoration work so that you are aware of the full cost of service beforehand.
Cali's Choice
24 Hour Emergency Water Heater Installation in Temecula, CA
Storage Tank Water Heaters
These are the most common types of water heaters, which consists of an insulated tank, that'll heat the water and keep it stored until needed. Our teams will connect the storage tank to the water supply and the water outlet to the rest of the fixtures and install the heater in an appropriate manner. This model is available in two options as electric and natural gas.
These are tankless water heaters, which are more energy efficient than the conventional storage tank models. They are more suitable for bigger households that use a lot of water at once. These are also better suited with natural gas but might require the installation of a gas line with a much larger diameter. Our experts at Cali's Choice will inspect the gas lines at your property and if it needs to upgrade, our professionals will do it for you and install the water heater, ensuring that it works fine.
These water heaters capture heat from the air or ground and heat the water, resulting in very low energy consumption. Since the process of capturing the heat in these heaters is complicated, it is essential that you get it installed by a professional such as Cali' Choice. Contact us and our experts will ensure the proper installation and function of your hybrid heater.
These heaters work through the roof-mounted solar panels that absorb the sunlight. Cali's Choice teams will help you decide which model of solar water heater is right for you depending on your hot water needs as well as your budget. Our well-trained and experienced technicians will also install the solar panels and the solar water heater right at your premises.
Why Cali's Choice as your
Emergency Water Heater Repair in Temecula, CA
Know why Cali's Choice Temecula plumbers are the most competent in delivering comprehensive water heater repair Temecula CA.
Fast Response – We offer our emergency water heater repair Temecula 24/7 to the entire city of Temecula. Our teams always arrive on-time and strictly stick to scheduled appointment times. Cali's Choice teams are on standby, ready to respond at all times.
The Best Prices in Temecula – We are always straightforward in our communications and ensure that you get a fair and honest price for our services. Call us to get a free quote for your water heater needs and we are confident that we'll be able to offer you the best prices in Temecula. Cali's Choice will never overcharge you with any hidden costs. We always provide you upfront pricing.
Outstanding Customer Service – Our top priority at Cali's Choice has always been to keep our customers satisfied at all times. Cali's Choice teams will not wrap things up until you are fully satisfied with our services.