Laguna Niguel is near the Pacific Ocean and a lovely place to live with a warm and pleasant climate. If you're a homeowner in this part of California, it's important that you keep an eye on your water usage and maintain your home so that it retains its value.
Assuring that you do not have any leaking pipes in your home can help prevent you from wasting money on the water you're not using and can prevent expensive water damage from occurring. Cali's Choice Plumbing and Restoration's water leak detection services in Laguna Niguel can help you determine exactly where pipes may be leaking water and provide the most complete and effective resolution.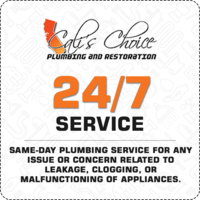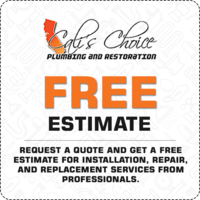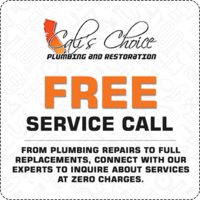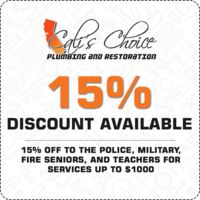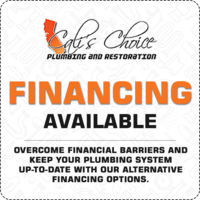 What Causes Pipes To Leak?
There are many reasons why pipes may start leaking water, but old and worn out pipes and major weather changes are two of the most common causes. Older pipes may be in a bad condition after years of erosion, and many homes have pipes that made with materials that are not as sturdy as those used today.
Unless you have a burst pipe, you're probably not going to see any signs of a problem. However, there are a few clues that you have leaking pipes. If you notice low water pressure, that your water heater is constantly running or hear water running through your pipes when you're not using any plumbing appliance, you may have leaks.
You may also notice that your water or heating bills start going up when you have a leak; this is because water is running through the pipes and is being heated even when you're not actively using the water.
What Should I Do If I Think
I Have A Leak?
It is important that you do not ignore signs of a water leak. Water leaks will not go away, and the longer a leak isn't fixed, the greater the potential damage to your home and your plumbing. If water is leaking on your foundation, you could end up with structural damage to your home. Therefore, you should call professionals to inspect your home at the first sign of trouble.
How Does
Leak Detection Work?
When we go to a home to find out if there is a leak, we use state of the art tools that can find leaks without causing damage to your home. Our cutting-edge equipment can find even the smallest leaks, so you can be sure that we won't miss a small problem that will later turn into a large one.
Although we offer a variety of plumbing services, we specialize in water leak detection. We have vast amounts of experience both finding and helping to resolve water leaks in homes. Thanks to using non-invasive detection equipment and techniques, we can discover problems without a lot of hassle. Our Laguna Niguel plumber can also help determine the best way to completely resolve leaks so they don't start up again in a few years.
If you believe you may have a water leak, give Cali's Choice Plumbing & Restoration a call today. We have technicians available to help you 24/7.