Imagine the following scenario: You wake up for a late-night snack, head for the kitchen and find yourself stepping in a puddle of water. A pipe has burst, and your kitchen floor is now flooded and is getting wetter by the minute. What do you do?
plumbing services in lake forest: 24 hour assistance
If you're facing a major plumbing problem, you'll be glad to know that our friendly dispatch team can get an experienced plumber in Lake Forest to your home within 60 minutes. If you find yourself in the middle of a late-night plumbing emergency, you need an experienced professional that you can count on. Our company is here to provide Affordable plumbing services in Lake Forest to the residents in the Lake Forest community. Not only are we available 24 hours a day, but we're also around on weekends and holidays to make sure you don't end up stuck in a troubling situation with no one to turn to for help.
We can handle a variety of plumbing issues, such as:
Broken or damaged pipes.
Water heater repair.
Clogged drains, pipes or toilets.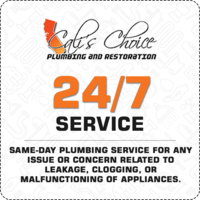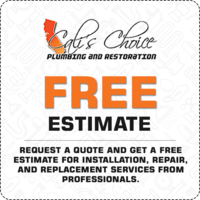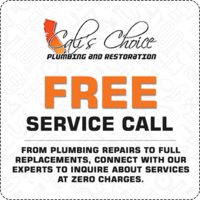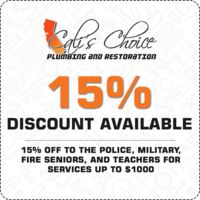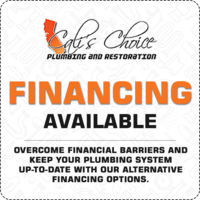 a professional touch: the importance of experience in plumbing
There's nothing wrong with being motivated to handle things yourself. DIY projects are popular these days, and it's always great to be handy around the home. However, unless you have extensive experience, plumbing is not an area where it's wise to attempt to fix a problem yourself. If money is tight, you might be tempted to try, but please be aware this could lead to further problems and cost you a lot more in the long run. Our plumbing services Lake Forest are fairly priced and available for those on a budget.
Plumbing has evolved and grown in complexity over the past few decades. Water and toilet access have become much more convenient, but it's also harder for the average person to handle plumbing problems that may arise. If you hear noises in the walls or spot a spreading water stain, you'll need professional assistance.
plumbing disasters: when to call the experts
If you have flooding or water puddles, you should contact Cali's Choice Plumbing & Restoration immediately. If water is leaking, it will likely continue to leak, and that leak could grow much worse over time. Letting the problem go will cause a much higher repair bill, but contacting the experts will get the problem handled with efficiency.
If you're searching for a 24 hour plumber in the Lake Forest area, please contact us today. Our plumber in Lake Forest is ready to help protect your Lake Forest home from any further damage. Call now!