As a Local Plumbing Company in Lake Forest, CA, we strive to serve the families of Orange County with five-star emergency plumbing services. Proving ourselves through quality service and unmatched expertise, we aim to be the go-to emergency plumber in Lake Forest for our neighbors in and around Lake Forest, offering fast solutions for whatever Plumbing Emergencies come your way.
Emergency Help When It matters Most
When the unexpected happens, you need solutions immediately, which is why we respond to your Emergency within 60 minutes of the time that you contact us. With years of Plumbing Experience under our belt, we understand the time-sensitive nature of Plumbing issues. It is this understanding that drives us to provide the best Emergency Plumbing Services to homeowners in and around Lake Forest.
We also know that if our customers aren't completely satisfied with our work, then we haven't done our job to the best of our ability. When it comes to emergency plumber Lake Forest, 100 percent customer satisfaction is our ultimate goal. To achieve this, our team of experts completes every job as precisely and efficiently as possible, meeting every need in the process.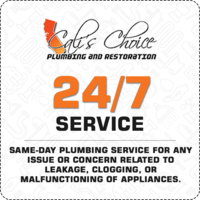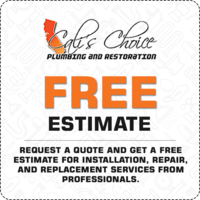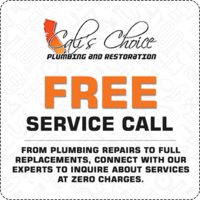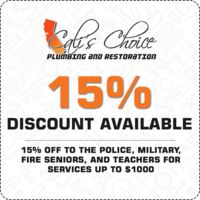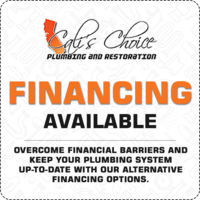 Expert Service When Professional Care Is Necessary
When a Plumbing disaster strikes in the middle of the night, you may be tempted to piece together a quick fix until morning. However, Plumbing problems are almost always time sensitive, requiring expert care as fast as possible. If the situation isn't remedied promptly, you could find yourself in a dangerous situation and looking at thousands of dollars in damage.
For those moments when you're up against the clock, we're here to help. Licensed and insured, all of our Plumbers in Lake Forestpossess the knowledge and equipment necessary to execute fast, reliable repairs.
Experience That You Can Count On
Offering years of industry experience, Cali's Choice Plumbing & Restoration is no stranger to Plumbing catastrophes. From large-scale sewer cracks to below-grade burst pipes, we've seen it all. We not only provide solutions to every Plumbing Emergency imaginable, but we also execute within a timely manner. Local to Lake Forest, we arrive on the scene within an hour, equipped with all of the necessary tools to make lasting repairs. Plumbing emergencies don't limit themselves to regular business hours, so why should we?
We aim to handle your plumbing issue quickly and efficiently, regardless of size or scope of work. We also value your time and understand the importance of minimal interruption. Working with your schedule, we'll help you return to normal as fast as possible.
If you need experienced an emergency plumber in Lake Forest, contact Cali's Choice Plumbing & Restoration for fast, reliable service from the experts.