With its man-made lakes and eucalyptus tree forest, Lake Forest, CA, offers an ideal living situation. However, since the area features homes that were constructed more than a century ago, plumbing issues like slab leak can arise in Lake Forest. Options for fixing this kind of problem depend on the extensiveness of the leak, but epoxy restoration, pipe re-routing, and re-piping are a few of the methods that can be used to slab leak repair Lake Forest.
In the plumbing industry, the term "slab leak" refers to a pinhole leak or a major break that's formed in a copper water pipe. These lines are usually underneath your home's concrete floor. You may hear your plumber call this type of seepage a foundation leak or a concrete slab leak. Pinhole leaks develop in hot or cold water lines.
The repair process for a damaged line is not typically complicated, but finding and gaining access to a slab leak is often challenging. Once the location of the leak has been identified, our professional team provides repairing service of the slab leaks by a cut through the concrete.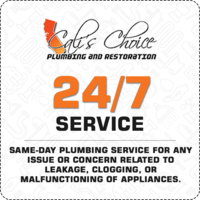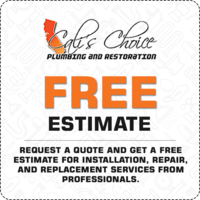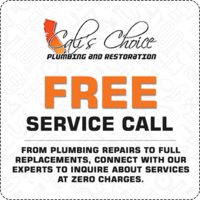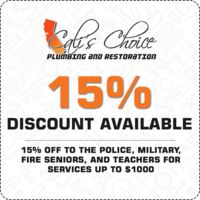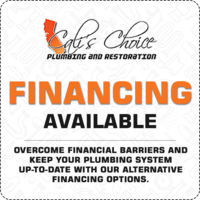 In many cases, corrosion is the cause of slab leaks. Because your water and sewer pipes are located underground, they come into contact with the surrounding soil. Pipes also make contact with water along their interior. These two elements may bring about a chemical reaction that causes corrosion in the interior or exterior of the pipe. This chemical reaction is more likely to occur in copper and galvanized pipes. Plumbing systems made from these materials are often present in older homes.
Vibrations can also cause slab leaks to form. When water moves through pipes, the plumbing components vibrate. At the same time, the temperature of the water causes the pipes to contract or expand, which results in shifting. Pipes may also rub against the materials that are surrounding them such as debris or other lines. Moving pipes can crack, and this results in leaks.
Poor construction is another reason that slab leaks develop. In some cases, water and sewer lines experience more pressure than they can handle. When this happens, creases and cracks form. Properly insulated and supported lines are less likely to leak.
What are the Signs of a Slab Leak?
If your residence has a slab leak, signs are usually present. This includes:
The sound of running water or another type of plumbing noise, such as gurgling, that does not have an identifiable source
Warm spots along different areas of your floor
A shifted slab section
The smell of mildew or mold underneath your flooring
Higher water bills
Handling a Slab Leak Repair Service Lake Forest
When it comes to slab leaks, be sure to call a professional to diagnose the problem immediately. Do not delay. If you do, a slab leak repair in Lake Forest will become harder and costlier to fix. We'll send one of our trained plumber in Lake Forest  to determine the extensiveness of the leak and recommend the best repair option. Cali's Choice Plumbing & Restoration specializes in finding slab leak and repair them in Lake Forest. We are even able to work with many insurance providers directly. The staff technicians at Cali's Choice Plumbing & Restoration are available 24 hours a day and seven days a week. Give us a call today!