When you experience a plumbing crisis, there's no need to wait. You can always reach the friendly technicians and customer service staff at our office. Cali's Choice Plumbing & Restoration is the trusted 24 hour plumber in Mission Viejo. Customers in Mission Viejo may even request urgent plumbing help during holidays and weekends! If your pipes or fixtures need immediate attention, we'll send a technician to your location within 60 minutes.
Our Expert plumber in Mission Viejo Repair All Plumbing Systems
Our staff doesn't only address simple or moderately complex issues. You can count on us to fix any kind of plumbing problem. For example, we employ technicians who know how to repair water heaters, replace burst pipes and fix leaky sinks or toilets. We have the right equipment to handle both urgent and non-urgent tasks.
Every 24 hour plumber undergoes extensive training before serving our customers. This makes it possible for us to perform repairs correctly the first time. We can handle any type of problem at any hour. This holds true even when your home suffers a major plumbing disaster, such as a ruptured sewer pipe or a serious water leak.
There is a wide range of home and business building types that exist in Mission Viejo. Although these buildings contain somewhat different fixtures, we're prepared to serve any customer. We conduct swift, effective repairs in single-family dwellings, apartments, offices, shops and restaurants. Our technicians have experience with residential water heaters and restroom equipment. We strive to avoid disrupting normal home or business activities.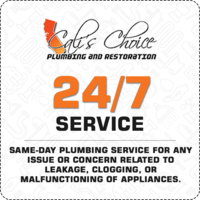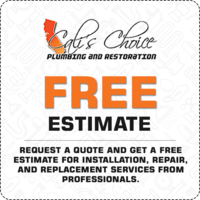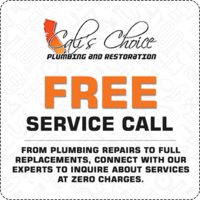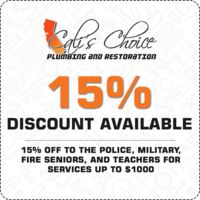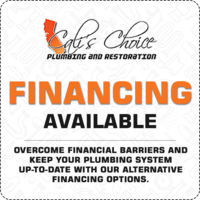 Why Do You Need a Plumber?
People have benefited from plumbing for many centuries. Although plumbing systems still perform some of the same tasks, such systems have changed significantly over time. Today's complex fixtures offer greater convenience and efficiency, but you can't repair them without the appropriate expertise, tools and materials. Major leaks have the potential to cause permanent damage or make water bills skyrocket. It's crucial to find help quickly from an experienced plumber.
If you hear pipes banging or see a stain spread across the ceiling, be sure to contact a skilled technician without delay. Other projects don't require immediate service, but they still call for advanced expertise. Plumbing specialists can ensure that these systems work reliably and don't create any safety hazards.
When nothing comes out of the faucet or you find water where it doesn't belong, don't hesitate to call our 24 hour plumbers in Mission Viejo. Immediate attention will minimize the damage and disruption. Even at midnight on a Sunday or major holiday, our dependable experts can solve every plumbing problem. We strive to consistently offer top-notch residential services.
Please call Cali's Choice Plumbing & Restoration's plumber in Mission Viejo right away for any plumbing repair or upgrade you may need!